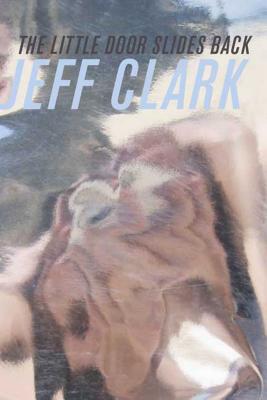 The Little Door Slides Back (Paperback)
Poems
Farrar, Straus and Giroux, 9780374188580, 112pp.
Publication Date: April 1, 2004
* Individual store prices may vary.
Description
But then, from way off, with cranking
comes my night, and when it arrives
I go to it like a callboy to a c-note.
--"My Interior"
"Jeff Clark's poems . . . marry the stoned reveries of our postmodern era with the symbolist bliss of a previous one . . . In meticulously crafted verse and prose poems, The Little Door Slides Back offers the reader glimpses of a shadow world, seen by a visionary who has a clear strategy for depicting them." --*Ruth Andrews, Rain Taxi
"A 120-page spell . . . This is a beautiful work whose accuracy edges on the uncanny. Within, among, and around it all is presence, an almost hallucinogenic immediacy in which everything is seen and is in turn seeing." --Cole Swenson, American Letters & Commentary
"Clark integrates fin-de-siècle richness, hallucinatory vision, and a gothicism extracted from the bleak cul-de-sacs of postmodern life . . . constructing a flaneur who is both terrified and bemused by the world he enters as 'the little door slides back.'"--John Yau, Boston Review
About the Author
Jeff Clark was born in southern California in 1971. The author of three books of poems--The Little Door Slides Back, Arab Rab, and Sun on 6--he lives in Oakland.
Praise For The Little Door Slides Back: Poems…
"Clark's poems--which run through several genres, including the fable, the love letter, the chant, [and] the tercet...are devoted to the idea of possibility in the poet who operates as a free agent, looking to the weather not for the springs of dailiness but for some message from the aether." —Brian Kim Stefans, Arras
"The image of the 'little door' captures the existential humor of Clark's persona, and the intersection of mystery and alienation from which he often writes... This volume is remarkable for its liveliness and intelligence, and I recommend it highly." —Jon Yau, Boston Review
or
Not Currently Available for Direct Purchase