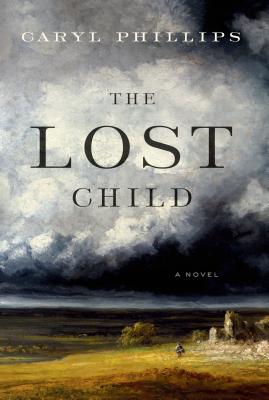 The Lost Child
A Novel
Hardcover

* Individual store prices may vary.
Other Editions of This Title:
Digital Audiobook (6/17/2015)
Paperback (6/21/2016)
Description
Caryl Phillips's The Lost Child is a sweeping story of orphans and outcasts, haunted by the past and fighting to liberate themselves from it. At its center is Monica Johnson—cut off from her parents after falling in love with a foreigner—and her bitter struggle to raise her sons in the shadow of the wild moors of the north of England. Phillips intertwines her modern narrative with the childhood of one of literature's most enigmatic lost boys, as he deftly conjures young Heathcliff, the anti-hero of Wuthering Heights, and his ragged existence before Mr. Earnshaw brought him home to his family.

The Lost Child is a multifaceted, deeply original response to Emily Bronte's masterpiece, Wuthering Heights. A critically acclaimed and sublimely talented storyteller, Caryl Phillips is "in a league with Toni Morrison and V. S. Naipaul" (Booklist) and "his novels have a way of growing on you, staying with you long after you've closed the book." (The New York Times Book Review) A true literary feat, The Lost Child recovers the mysteries of the past to illuminate the predicaments of the present, getting at the heart of alienation, exile, and family by transforming a classic into a profound story that is singularly its own.
Praise For The Lost Child: A Novel…
"Caryl Phillips is seen by many as the father of Afro-British fiction . . . At the heart of Phillips's book is the widespread (and continuing) abuse of women and children, and he writes sympathetically and powerfully about both . . . Phillips's point is clear: To survive and prosper, Britain's orphans and outcasts must find sustainable sources of rebellion--and one place they can reliably do so ist in art, whether it's the otherworldly allure of David Bowie as Ziggy Stardust or the overtly political challenges of a novelist like Caryl Phillips himself." —Jeffery Renard Allen, The New York Times Book Review

"His riff on Emily Brontë's masterpiece is like a jazz improvisation: Phillips plucks the themes that resonate most deeply with him and transposes them into a polyphonic narrative . . . [He] employs his multilayered text as a counterpoint to Wuthering Heights, expanding the novel's horizons overseas and across centuries while honoring Brontë's vision of lives directed by ferocious internal imperatives as well as external conditions. His vision is less romantic, but just as sorrowful and moving." —Wendy Smith, The Boston Globe

"A biting commentary on empire and the vulnerability of family life. This is a devastating novel from one of our best writers." —Michael Magras, Bookpage

"With uncanny intimacy, eloquence, and compassion, Caryl Phillips stitches together past and present, the world of classic English literature and of hardsrcrabble, contemporary English life more movingly than ever before, speaking through every one of his characters with humbling depth and understanding. The simple, startling result is that, after The Lost Child, English literature looks richer, more mysterious and more human." —Pico Iyer

"Phillips explores the themes of displacement, not fitting in, and racism with subtlety and power . . . Yet unlike Brontë's tale of revenge, Phillips' book is suffused with forgiveness . . . [a] consummately literary, deeply human novel." —Heller McAlpin, Barnes & Noble Review

"Caryl Phillips has found a fascinating way of writing about the elusive parts of human experience that have to do with loss, absence, yearning, and the struggle of marginalized individuals to build a viable existence. Refracting the present through the past, life through literature, the sweetness and sadness of 1970's England through the austere grandeur of the Brontes' world, he creates a highly original narrative that is both startling and strangely moving." —James Lasdun

"*Starrred review* The thematic links between the modern story and Wuthering Heights only become clear over time, and--even then--they're too rich and subtle to work as simple allegory. Empire and race are among Phillips' concerns, but he also offers heartbreaking depictions of alienation and the fragility of human relationships . . . Gorgeously crafted and emotionally shattering." —Kirkus Reviews

"Provocative . . . [Phillips's] novels have a way of staying with you long after you've closed the book." —The New York Times Book Review on A Distant Shore
Farrar, Straus and Giroux, 9780374191375, 272pp.
Publication Date: March 10, 2015
About the Author
Caryl Phillips' novels include The Final Passage, The Atlantic Sound, A State of Independence, Higher Ground, Cambridge, Crossing the River, The Nature of Blood, A Distant Shore, Dancing in the Dark, The Lost Child, and A View of the Empire At Sunset.
Coverage from NPR
or
Not Currently Available for Direct Purchase