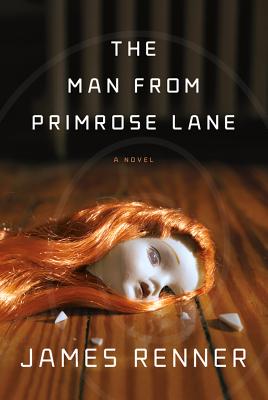 The Man from Primrose Lane (Hardcover)
Sarah Crichton Books, 9780374200954, 384pp.
Publication Date: February 28, 2012
Other Editions of This Title:
Paperback (3/5/2013)
* Individual store prices may vary.
Description
A mind-bending, genre-twisting debut novel
In West Akron, Ohio, there lived a reclusive elderly man who always wore mittens, even in July. He had no friends and no family; all over town, he was known as the Man from Primrose Lane. And on a summer day, someone murdered him.
Fast-forward four years. David Neff, the bestselling author of a true-crime book about an Ohio serial killer, is a broken man after his wife's inexplicable suicide. When an unexpected visit from an old friend introduces him to the strange mystery of "the man with a thousand mittens," David decides to investigate. What he finds draws him back into a world he thought he had left behind forever. And the closer David gets to uncovering the true identity of the Man from Primrose Lane, the more he begins to understand the dangerous power of his own obsessions and how they may be connected to the deaths of both the old hermit and his beloved wife.
Deviously plotted and full of dark wit, James Renner's "The Man from Primrose Lane "is an audacious debut that boasts as many twists as a roller coaster. But beneath its turns, it's a spellbinding story about our obsessions: the dangerous sway they have over us and the fates of those we love.
About the Author
James Renner is the author of two books of nonfiction that detail his adventures in investigative journalism: "Amy: My Search for Her Killer "and "The Serial Killer's Apprentice." His work has been featured in "Best American Crime Reporting "and "Best Creative Nonfiction." He lives in Ohio.
Praise For The Man from Primrose Lane…
"The Man from Primrose Lane is a well-told story filled with darkness, horror, humor and surprising tenderness. And that's just the first part. There is a moment in this novel when the story moves in a way so unexpected I actually had to put it down and catch my breath. Go ahead, see what I mean. I'll wait here for you." —Charles Yu, author of How to Live Safely in a Science Fictional Universe
"The Man from Primrose Lane is one of those novels that will leave you torn: you'll want to read it slowly, in order to savor every scene, but you'll feel compelled to rush through the pages to discover what happens next. With uncommon skill and intelligence, James Renner weaves an intricate story of murder, abduction, and obsessive love. An incredible achievement—beautifully written and dazzlingly plotted, full of well-drawn characters and unexpected twists." —Harry Dolan, author of Bad Things Happen and Very Bad Men
"The Man from Primrose Lane is a haunting, wickedly clever book. Part Dennis Lehane and part Murakami, the twist of H. P. Lovecraft mixed in gives it a taste like no other. James Renner starts off his fiction career with a bang." —Jonathan Carroll, author of The Ghost in Love

"Set in the near future, this ambitious, genre-bending debut novel from investigative reporter Renner (Amy: My Search for Her Killer) opens with the brutal torture and killing of an elderly hermit, known as "the Man with a Thousand Mittens" (because he wore mittens in the summer), in West Akron, Ohio, and passes through the agonized aftermath of the presumed suicide of the beloved and troubled wife of bestselling true-crime journalist David Neff, who's charged with the hermit's murder. David, obsessed with finding the real killer and saving his four-year-old son from his worst fear, that the boy will grow up to be just like himself, painfully sets about clearing himself of the murder charge. He becomes involved with scientist Victor Tesla, whose time-travel vehicle takes multiple Davids on dizzying hunts for alternative-time child abusers, rapists, and homicidal maniacs. Punctuated by moments of desperate tenderness, this unusually demanding and grim tale provokes troubling reflections on guilt and innocence, good and evil, revenge and redemption." —Publishers Weekly (starred review)

"Fully fleshed characters . . . vividly rendered. Renner's feints toward horror add quirky interest . . . those who [make the leap] will be well-rewarded." —Booklist
Book Videos
or
Not Currently Available for Direct Purchase