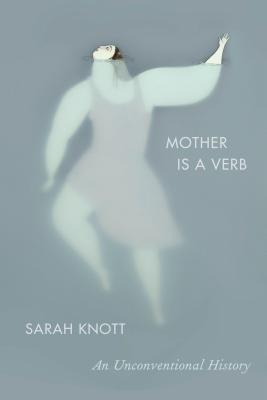 Mother Is a Verb
An Unconventional History
Hardcover

* Individual store prices may vary.
Other Editions of This Title:
Digital Audiobook (4/1/2019)
Paperback (8/25/2020)
Description
Welcome to a work of history unlike any other.

Mothering is as old as human existence. But how has this most essential experience changed over time and cultures? What is the history of maternity—the history of pregnancy, birth, the encounter with an infant? Can one capture the historical trail of mothers? How?

In Mother Is a Verb, the historian Sarah Knott creates a genre all her own in order to craft a new kind of historical interpretation. Blending memoir and history and building from anecdote, her book brings the past and the present viscerally alive. It is at once intimate and expansive, lyrical and precise.

As a history, Mother Is a Verb draws on the terrain of Britain and North America from the seventeenth century to the close of the twentieth. Knott searches among a range of past societies, from those of Cree and Ojibwe women to tenant farmers in Appalachia; from enslaved people on South Carolina rice plantations to tenement dwellers in New York City and London's East End. She pores over diaries, letters, court records, medical manuals, items of clothing. And she explores and documents her own experiences.

As a memoir, Mother Is a Verb becomes a method of asking new questions and probing lost pasts in order to historicize the smallest, even the most mundane of human experiences. Is there a history to interruption, to the sound of an infant's cry, to sleeplessness? Knott finds answers not through the telling of grand narratives, but through the painstaking accumulation of a trellis of anecdotes. And all the while, we can feel the child on her hip.
Praise For Mother Is a Verb: An Unconventional History…
"The book is a joy to read, borne of raw curiosity and intelligence, nurtured into the world to fill a gap in understanding . . . [an] excellent tribute to the past, complete with dispatches from her very raw, real postpartum present." —The New York Times Book Review

"By starting with the link between mother and baby, and crawling outward into the link between so many mothers, [Knott] shows that while infancy is a time when life is measured in days, in its curves are centuries." —Time

"Heartfelt and original . . . Intensely written . . . Every mother-to-be should read it." —Sunday Times (London)

"An exploration of mothering, a capacious, complex, and creative experience. Historian and mother of two, Knott grounds her illuminating investigation in her own experience of pregnancy . . . A fresh, lively narrative of personal and historical memory." —Kirkus

"The last book of similar intellectual heft to make me cry toppled from a bookshelf on to my foot." —The Spectator (UK)

"Knott's novel approach, companionable tone, and sidesteps into memoir of mothering her own babies give the book a sense of freedom; sharing her joy or delirium, she shifts naturally into intimate, poet's prose . . . Hers is a deliberate and altogether radical effort in making the unseen sensational, and the mundane anything but." —Booklist

"Original and important . . . Powerfully conveys the thrilling, bewildering, and fuzzy-headed atmosphere that surrounds pregnancy and childbirth." —The Herald (Scotland)

"The last couple of years have been marked by an explosion of writing about motherhood in memoir and fiction. The early moments recorded by Knott can be found in Jessie Greengrass, in Rivka Galchen; going further back, there's Maggie Nelson, further still, Rachel Cusk. What Knott adds to this is less her own experience, though it's beautifully recorded, than the wider perspective that allows her to say with authority that mothering has always been intimately connected with other aspects of our economic and social lives." —The Guardian; A Guardian Book of the Day

"This lyrical book—one-third memoir, two-thirds history—guides us through centuries of pregnancy, childbirth, and infant care. Sarah Knott stitches her personal story to vignettes from the past and shows us how everyday mothering differed in time and place. With stunning prose, she gives us the sensory shorn of the sentimental. A riveting read." —Joanne Meyerowitz, Yale University

"In this innovative, grippingly readable history, Sarah Knott has woven a scintillating tapestry of ideas and experiences across time. Mother Is a Verb is a moving and enlightening meditation on the most elemental, yet ceaselessly varied, of all human bonds." —Faramerz Dabhoiwala, author of The Origins of Sex

"The union of memoir and history comes of age. Sarah Knott weaves an intimate account of becoming a mother into a richly documented history of maternity. This is a book to savor and share with anyone who loves great history writing." —Barbara Taylor, Professor of Humanities at the University of London and author of Eve and the New Jerusalem and The Last Asylum

"In this beautifully written book, Sarah Knott speaks from the vantage point of a mother and a historian. Full of stories ranging across time, space, and ethnicity, with imagery that touches all our senses, Mother Is a Verb captures the physicality and emotions of motherhood so that even those of us who have never experienced it ourselves feel what it is like to get pregnant, give birth, and raise a child." —Nancy Shoemaker, Professor of History at the University of Connecticut and author of A Strange Likeness

"This fabulous book manages both to re-create what those extraordinary early months of motherhood are like and to make sense of them by placing them in history. Sarah Knott's diary of motherhood is poetic: she conveys the sense that time has stopped, that only the baby's reflux matters, the heightened power of smell, the loss of self. The historical anecdotes Knott provides are riveting, and open up new ways of understanding what motherhood can be. This is a new kind of history writing. A truly original, inspiring book." —Lyndal Roper, Regius Professor of History at the University of Oxford and author of Martin Luther
Sarah Crichton Books, 9780374213589, 320pp.
Publication Date: April 2, 2019
About the Author
Sarah Knott grew up in England. Educated at Oxford University, she is now a professor of history at Indiana University. She is the author of Sensibility and the American Revolution and numerous articles on the histories of women, gender, and emotion. Knott has served as an editor of the American Historical Review, the American Historical Association's flagship journal, and sits on the editorial board of Past and Present. She is a fellow of the Kinsey Institute for Research in Sex, Gender, and Reproduction.
or
Not Currently Available for Direct Purchase