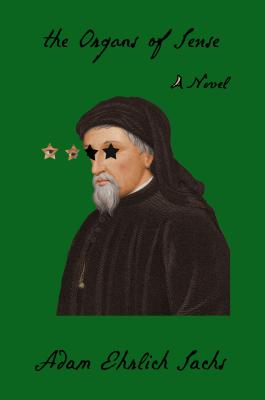 The Organs of Sense (Hardcover)
A Novel
Farrar, Straus and Giroux, 9780374227371, 240pp.
Publication Date: May 21, 2019
* Individual store prices may vary.
Description
"[An] intellect with the timing of a borscht belt comedian" (Publishers Weekly), acclaimed author Adam Ehrlich Sachs brings his unique comic and philosophical sensibilities to his first novel, The Organs of Sense, an intricate nested fable equating our inability to truly understand the world with our inability to understand our own messy families.
In 1666, an astronomer makes a prediction shared by no one else in the world: At the stroke of noon on June 30 of that year, a solar eclipse will cast all of Europe into total darkness for four seconds. This astronomer is rumored to be using the largest telescope ever built, but he is also known to be blind—both his eyes have been plucked out under mysterious circumstances. Is he mad? Or does he, despite this impairment, have an insight denied the other scholars of his day?
These questions intrigue the young Gottfried Wilhelm Leibniz—not yet the world-renowned polymath who would go on to discover calculus, but a nineteen-year-old whose faith in reason is shaky at best. Leibniz sets off to investigate the astronomer's claim, and in the three hours before the eclipse occurs—or fails to occur—the astronomer tells the scholar the story behind his strange prediction: a tale that ends up encompassing kings and princes, family squabbles, insanity, art, loss, and the horrors of war.
About the Author
Adam Ehrlich Sachs is the author of the collection Inherited Disorders: Stories, Parables, and Problems, which was a semifinalist for the Thurber Prize for American Humor and a finalist for the Sami Rohr Prize for Jewish Literature. His work has appeared in The New Yorker, Harper's Magazine, and n+1, among other publications, and he was named a 2018 National Endowment for the Arts Literature Fellow. He has a degree in the history of science from Harvard, where he was a member of The Harvard Lampoon, and currently lives in Pittsburgh, Pennsylvania.
Praise For The Organs of Sense: A Novel…
"This book is only for people who like joy, absurdity, passion, genius, dry wit, youthful folly, amusing historical arcana, or telescopes." —Rivka Galchen, author of Little Labors and American Innovations
"A madcap, ingenious fable which booms with endless jokes and riffs about the nature of consciousness itself, The Organs of Sense is yet another dazzling, high-wire performance from our modern-day Kleist, Adam Ehrlich Sachs." —Karan Mahajan, author of The Association of Small Bombs
"This is the funniest and most original novel I've read in a very long time, a madcap blend of philosophical malpractice and byzantine palace intrigue. It's like what might happen if Helen DeWitt attempted a revisionist seventeenth-century historical novel, or if W. G. Sebald had gone insane. In other words, there's nothing else like it. Read it and see!" —Andrew Martin, author of Early Work
"At once erudite and comic, The Organs of Sense is an absurd and beautifully finessed pseudo-historical novel which deftly circles around a dark core." —Brian Evenson, author of Song for the Unraveling of the World and A Collapse of Horses

"Adam Ehrlich Sachs is one of the most intelligent writers in America, and one of the funniest. His fiction is both deeply cerebral and deeply human—and deeply human because it's deeply cerebral. Inherited Disorders has proven to be one of the most lasting literary pleasures of the decade for me, and The Organs of Sense is every bit as sharp and surprising. The bottom line is this: over the last few years, his work has offered me the zing of true and exhilarating literary exploration in a way that few other books have done." —Kevin Brockmeier, author of A Few Seconds of Radiant Filmstrip and The Illumination