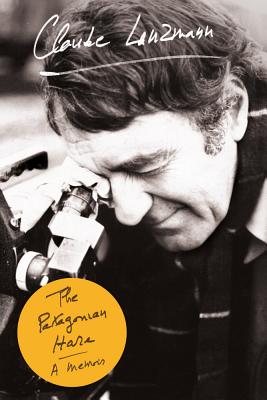 The Patagonian Hare (Hardcover)
A Memoir
Farrar, Straus and Giroux, 9780374230043, 544pp.
Publication Date: March 13, 2012
Other Editions of This Title:
Paperback (6/11/2013)
Hardcover (5/1/2011)
Paperback (3/1/2012)
* Individual store prices may vary.
Description
"Even if I lived a hundred lives, I still wouldn't be exhausted." These words capture the intensity of the experiences of Claude Lanzmann, a man whose acts have always been a negation of resignation: a member of the Resistance at sixteen, a friend to Jean-Paul Sartre and a lover to Simone de Beauvoir, and the director of one of the most important films in the history of cinema, Shoah.
In these pages, Lanzmann composes a hymn to life that flows from memory yet has the rhythm of a novel, as tumultuous as it is energetic. The Patagonian Hare is the story of a man who has searched at every moment for existential adventure, who has committed himself deeply to what he believes in, and who has made his life a battle.
The Patagonian Hare, a number-one bestseller in France, has been translated into Spanish, German, Italian, Hebrew, Polish, Dutch, and Portuguese. Claude Lanzmann's brilliant memoir has been widely acclaimed as a masterpiece, was hailed as "a true literary and historic event" in the pages of Le Monde, and was awarded the prestigious Welt-Literaturpreis in Germany.
About the Author
Claude Lanzmann is a French writer and the director of a number of films, including the nine-and-a-half-hour classic Shoah (1985), which was described by The Washington Post as "the film event of the century" and is regarded internationally as a historical and cinematic breakthrough. Lanzmann is chief editor of Les Temps Modernes, which was founded by Jean-Paul Sartre and Simone de Beauvoir.
Praise For The Patagonian Hare: A Memoir…
"His is an extraordinary life . . . It is a rumbustious, engaging, frustrating, joyous rampage through some of the most significant chapters of postwar history in the company of an unforgettable man." —David Cesarani, Literary Review
"As the 21st century takes a new and frightening shape, it is well to remember the strange heroism of men like Lanzmann, who opposed the darkest forces of the 20th century with an unmitigated belief in freedom, and not just freedom of belief." —Andrew Hussey, The Independent
"A work of art . . . [Lanzmann] has lived every moment the way one writes a story or directs a film: completely, intensely . . . [The Patagonian Hare is] a true literary and historic event." —Le Monde
"Lanzmann reminds us in these pages that he is a tremendous writer." —Marianne
"This book isn't a compendium of memories . . . It's a great, epic work, heartbreaking and full of enthusiasm. The writing dances, shudders, trembles and melts voluptuously. It has that quality of changing your life." —Le Point
"Without a doubt, one of the masterpieces of world literature." —Die Welt
"A great book." —Joan de Sagarra, La Vanguardia
"This book is a masterpiece, both picaresque and serious, funny and tragic." —Bernard-Henri Lévy, Le Point
"Instead of going to the beach, putting on a bathing suit and going swimming, or going to the movies, I stay in my room and read a book, and I swim in the sea of wisdom. Right now, I am reading a magnificent book by Claude Lanzmann . . . Reading [The Patagonian Hare] gives me the greatest pleasure in life." —Shimon Peres, Israel Hayom
"A masterpiece of our time. The suggestive power of this evocation of the past century is without precedent." —Frankfurter Allgemeine Sonntagszeitung
"We follow Lanzmann's adventures as if they came from a novel by London, Hemingway or Kessel." —Max Gallo, Le Figaro
"Half a century of fury, tears and hopes related by one of the most important witnesses of our time." —L'Express
"Claude Lanzmann recounts our age with a vitality and virtuosity rarely seen." —Le Magazine Littéraire
Coverage from NPR
or
Not Currently Available for Direct Purchase