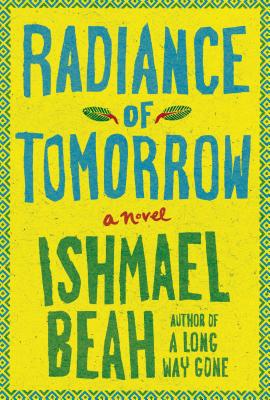 Radiance of Tomorrow
A Novel
Hardcover

* Individual store prices may vary.
Other Editions of This Title:
Digital Audiobook (1/6/2014)
Paperback (1/6/2015)
CD-Audio (1/7/2014)
Hardcover, Large Print (1/8/2014)
January 2014 Indie Next List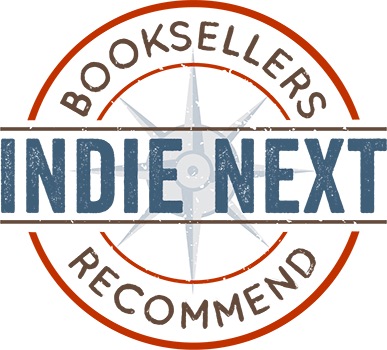 "Beah's lush and beautiful prose draws the reader into a story both devastating and uplifting. What happens after true evil destroys a country? In A Long Way Gone Beah wrote a moving memoir about the carnage in his native Sierra Leone. Now, his novel deals with what comes after the battles are over. How do people confront what they have endured and move on? Beah creates many memorable characters, each with tales that will break your heart while they also give you hope for the future."
— Deon Stonehouse, Sunriver Books, Sunriver, OR
View the List
Description
A haunting, beautiful first novel by the bestselling author of A Long Way Gone


When Ishmael Beah's A Long Way Gone was published in 2007, it soared to the top of bestseller lists, becoming an instant classic: a harrowing account of Sierra Leone's civil war and the fate of child soldiers that "everyone in the world should read" (The Washington Post). Now Beah, whom Dave Eggers has called "arguably the most read African writer in contemporary literature," has returned with his first novel, an affecting, tender parable about postwar life in Sierra Leone.
At the center of Radiance of Tomorrow are Benjamin and Bockarie, two longtime friends who return to their hometown, Imperi, after the civil war. The village is in ruins, the ground covered in bones. As more villagers begin to come back, Benjamin and Bockarie try to forge a new community by taking up their former posts as teachers, but they're beset by obstacles: a scarcity of food; a rash of murders, thievery, rape, and retaliation; and the depredations of a foreign mining company intent on sullying the town's water supply and blocking its paths with electric wires. As Benjamin and Bockarie search for a way to restore order, they're forced to reckon with the uncertainty of their past and future alike.
With the gentle lyricism of a dream and the moral clarity of a fable, Radiance of Tomorrow is a powerful novel about preserving what means the most to us, even in uncertain times.
Named one of the Christian Science Monitor's best fiction books of 2014
Praise For Radiance of Tomorrow: A Novel…
"Written with the moral urgency of a parable and the searing precision of a firsthand account . . . There is an allegorical richness to Beah's storytelling and a remarkable humanity to his characters. We see tragedy arriving not through the big wallops of war, but rather in corrosive increments." —Sara Corbett, The New York Times Book Review
"In his 2007 memoir, A Long Way Gone, Ishmael Beah writes of those waiting for war to invade their lives: "Families who had walked hundreds of miles told how relatives had been killed and their houses burned. Some people felt sorry for them and offered them places to stay, but most of the refugees refused, because they said the war would eventually reach their town." The decade-long war in Sierra Leone between government forces and Liberian-funded rebels did eventually reach Beah's and other towns, and he was swept up in the conflict as a child soldier, a story he vividly recounts in his memoir. This time Beah has written an actual novel--his first--not about the war itself, but about its aftermath. What happens when those who have committed atrocities or have been the victims of them return to what is left of their homes? We get our answer via several residents of the devastated Sierra Leonean town of Imperi, where an older couple, Mama Kadie and Pa Moiwa, and a young schoolteacher named Bockarie are among the first to return. Recalling the Friday afternoon the town was attacked, they remember the rocket-propelled grenades that brought down the chief's compound, heralding a new order while "killing many people, whose flesh sizzled from the explosions." Those who escaped, and eventually made it through the war in good enough shape to return, considered themselves lucky, save for the survivor's guilt that forced them to seek comfort, even in the most horrifying places. Looking at the piles of human bones that still litter the town, Mama Kadie imagines that she might be able to identify the remains of her grandchildren among them. The pain of not knowing whether or not they had survived the war is too much to bear and she wants some finality. The town eventually falls into some kind of routine. Other survivors flood in from refugee camps in neighboring countries. Burned houses are rebuilt and a school is opened, allowing Bockarie to teach there. The notion that the town might return to its old, familiar ways soon vanishes, however, when a mining company, in search of rutile--used as a pigment in paint, plastic, and food--sets up shop, polluting the town's waterways. Bockarie's best friend also dies a senseless death while working at the mine. Bockarie eventually decides to return with his friend's wife to her hometown, only to find life even more unbearable there, in the shadow of a diamond mine. This leaves only Freetown, with its Chinese-run hotels, drug runners, and "false life" Europe- and U.S.-based returnees, who missed the war all together. This part of the novel leaves us wondering what might happen next to some characters to whom we've grown attached. However, as Beah reminds us on the book's final page, "It is the end, or maybe the beginning of another story.... Every story is a birth." In Radiance of Tomorrow, Beah has produced a formidable and memorable novel--a story of resilience and survival, and, ultimately, rebirth." —Edwid
"UNICEF Ambassador Beah writes lyrically and passionately about ugly realities as well as about the beauty and dignity of traditional ways." —Kirkus Reviews (starred review)
"In 2007, Beah woke us from our slumbers with A Long Way Gone . . . Here, in his first novel . . . our heroes (like Beah himself) stay radiant to the end." —Library Journal
"Everyone in the world should read this book. Not just because it contains an amazing story, or because it's our moral, bleeding-heart duty, or because it's clearly written. We should read it to learn about the world and about what it means to be human." —The Washington Post on A Long Way Gone
"A breathtaking and unselfpitying account of how a gentle spirit survives a childhood from which all innocence has suddenly been sucked out. It's a truly riveting memoir." —Time on A Long Way Gone
Sarah Crichton Books, 9780374246020, 256pp.
Publication Date: January 7, 2014
About the Author
Ishmael Beah, born in 1980 in Sierra Leone, West Africa, is the New York Times bestselling author of A Long Way Gone: Memoirs of a Boy Soldier. The book has been published in over thirty languages and was nominated for a Quill Award in 2007. Time magazine named the book as one of the top ten nonfiction books of 2007, ranking it at number three. His work has appeared in The New York Times Magazine, Vespertine Press, LIT, Parabola, and numerous academic journals. He is a UNICEF Ambassador and Advocate for Children Affected by War; a member of the Human Rights Watch Children's Rights Advisory Committee; an advisory board member at the Center for the Study of Youth and Political Violence at the University of Tennessee, Knoxville; visiting scholar at the Center for International Conflict Resolution at Columbia University; visiting Senior Research Fellow at the Center for the Study of Genocide, Conflict Resolution, and Human Rights at Rutgers University; cofounder of the Network of Young People Affected by War (NYPAW); and president of the Ishmael Beah Foundation. He has spoken before the United Nations, the Council on Foreign Relations, and many panels on the effects of war on children. He is a graduate of Oberlin College with a B.A. in Political Science and resides in Brooklyn, New York.
As you read the opening scenes, what did you discover about the reasons Mama Kadie and Pa
Moiwa returned to their village, despite the tragedies that occurred there? Do you feel a similar
connection to your homeland? How do you feel about your community or homeland?
How are the people of Imperi sustained by their relationship to the natural world? When their
water supply becomes contaminated, how does this reflect the other contaminations—spiritual,
emotional, and physical—of their community?
Discuss the role of education in rebuilding Imperi. What fosters the students' respect for their
teachers? How do uniforms and other mandates keep the schools from being truly "public"? Is the
principal, Mr. Fofanah, a sinister man or simply a skilled survivor? What accounts for the corruption within the
educational Ministry of Lion Mountain (Sierra Leone)?
What choice did Benjamin and Bockarie have when they abandoned teaching in order to work in
the mines? How is their friendship affected by their decision? What are the consequences for a
society that has essentially no middle class?
How did you react to Colonel's approach to security? For his fellow villagers who survived the
atrocities of civil war, what determines the difference between being paranoid and being naïve?
How is family life in Imperi distorted by the raiders and the mining company? What do you predict for the "tomorrow" generation of Miata and Abu?
What did the novel's elders teach you about living and leading?
Discuss the author's poetic use of language, which he discusses in the author's note. What do his
colorful images say about the way a community can experience the world?
Chapter 8 describes the vulnerability of women as the village itself becomes vulnerable to outsiders. As rape and prostitution rise, parents recall a time when they didn't fear letting their daughters
go out simply to fetch water. How is the power of Imperi's women transformed throughout the
novel?
What will be the legacy of villagers like those featured in the novel, even as the modern world
threatens to erase their traditions? Is the Western materialism described in the book—from cell
phone addiction to flashy cars—ever a positive force?
If we read
Radiance of Tomorrow
as a parable, what is its lesson?
For decades, writers have exposed numerous incidents of devastation wrought by mining. In
2012, particularly shocking headlines appeared when South African police fatally shot more
than thirty striking workers during a protest at the Lonmin platinum mine in Marikana. As consumers, what can we do to become agents for change?
Discuss Kula's tale, which forms the novel's closing scene. As a reader, how would you describe
the necessity of storytelling? How did
Radiance of Tomorrow
enrich your experience of Ishmael
Beah's memoir,
A Long Way Gone?
Coverage from NPR
or
Not Currently Available for Direct Purchase