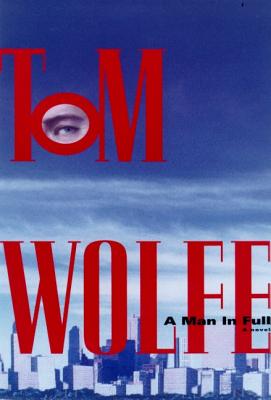 A Man in Full
A Novel
Hardcover

* Individual store prices may vary.
Other Editions of This Title:
Digital Audiobook (7/16/2018)
Digital Audiobook (7/4/2000)
Paperback (10/30/2001)
Description
The Bonfire of the Vanities defined an era--and established Tom Wolfe as our prime fictional chronicler of America at its most outrageous and alive. With A Man in Full, the time the setting is Atlanta, Georgia--a racially mixed late-century boomtown full of fresh wealth, avid speculators, and worldly-wise politicians.

Big men. Big money. Big games. Big libidos. Big trouble.

The protagonist is Charles Croker, once a college football star, now a late-middle-aged Atlanta real-estate entrepreneur turned conglomerate king, whose expansionist ambitions and outsize ego have at last hit up against reality. Charlie has a 28,000-acre quail-shooting plantation, a young and demanding second wife--and a half-empty office tower with a staggering load of debt. When star running back Fareek Fanon--the pride of one of Atlanta's grimmest slums--is accused of raping an Atlanta blueblood's daughter, the city's delicate racial balance is shattered overnight. Networks of illegal Asian immigrants crisscrossing the continent, daily life behind bars, shady real-estate syndicates, cast-off first wives of the corporate elite, the racially charged politics of college sports--Wolfe shows us the disparate worlds of contemporary America with all the verve, wit, and insight that have made him our most phenomenal, most admired contemporary novelist.

A Man in Full is a 1998 National Book Award Finalist for Fiction.
Praise For A Man in Full: A Novel…
"This novel contains passages as powerful and as beautiful as anything written--not merely by contemporary American novelists but by any American novelist.... The book is as funny as anything Wolfe has ever written; at the same time it is also deeply, strangely affecting." —The New York Times Book Review

"Wolfe is a genius in full." —People

"Superior...utterly engrossing." —USA Today
Farrar, Straus and Giroux, 9780374270322, 742pp.
Publication Date: November 12, 1998
About the Author
Tom Wolfe (1930-2018) was one of the founders of the New Journalism movement and the author of contemporary classics like The Electric Kool-Aid Acid Test, The Right Stuff, and Radical Chic & Mau-Mauing the Flak Catchers, as well as the novels The Bonfire of the Vanities, A Man in Full, and I Am Charlotte Simmons. As a reporter, he wrote articles for The Washington Post, the New York Herald Tribune, Esquire, and New York magazine, and is credited with coining the term, "The Me Decade." Among his many honors, Tom was awarded the National Book Award, the John Dos Passos Award, the Washington Irving Medal for Literary Excellence, the National Humanities Medal, and National Book Foundation Medal for Distinguished Contribution to American Letters. He lived in New York City.