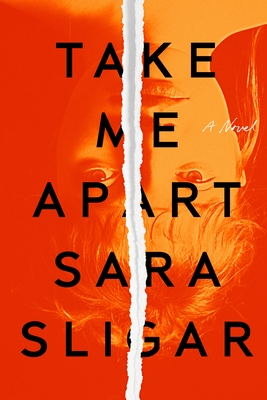 Take Me Apart
A Novel
Hardcover

* Individual store prices may vary.
Other Editions of This Title:
Digital Audiobook (2/24/2021)
Digital Audiobook (4/27/2020)
Paperback (5/4/2021)
Library Binding, Large Print (7/14/2021)
CD-Audio (4/28/2020)
May 2020 Indie Next List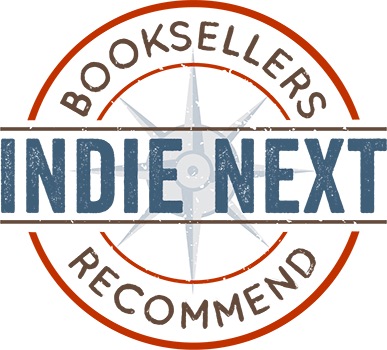 "In this delicious psychological thriller, we learn what it means to take on the job of archiving a famous person's memories as found in papers, photos, and diaries. As Kate begins the daunting task, it does not take her long to find an uneasiness creeping into her heart and mind concerning how Miranda Brand died years before. And when she begins to wonder about Miranda's son, Theo, and his potential involvement in the death, things get very scary, indeed. This is a grand debut that will give you chills and thrills, and a chance to hone your investigative skills. Have fun!"
— Linda Bond, Auntie's Bookstore, Spokane, WA
View the List
Description
"A juicy thriller" (Entertainment Weekly) · "Absorbing" (USA Today) · "Dark and thoughtful" (Washington Post) · "Gratifying" (Wall Street Journal) · "Sun-soaked noir" (LA Review of Books)

A spellbinding novel of psychological suspense that follows a young archivist's obsession with her subject's mysterious death as it threatens to destroy her fragile grasp on sanity.

When the famed photographer Miranda Brand died mysteriously at the height of her career, it sent shock waves through Callinas, California. Decades later, old wounds are reopened when her son Theo hires the ex-journalist Kate Aitken to archive his mother's work and personal effects.

As Kate sorts through the vast maze of material and contends with the vicious rumors and shocking details of Miranda's private life, she pieces together a portrait of a vibrant artist buckling under the pressures of ambition, motherhood, and marriage. But Kate has secrets of her own, including a growing attraction to the enigmatic Theo, and when she stumbles across Miranda's diary, her curiosity spirals into a dangerous obsession.

A seductive, twisting tale of psychological suspense, Take Me Apart draws readers into the lives of two darkly magnetic young women pinned down by secrets and lies. Sara Sligar's electrifying debut is a chilling, thought-provoking take on art, illness, and power, from a spellbinding new voice in suspense.
Praise For Take Me Apart: A Novel…
"20 Must-Reads" —Entertainment Weekly
"Best Debuts of Winter/Spring 2020" —Library Journal
"21 Quarantine Reads from Your Favorite Authors" —Bustle
"Ten Books to Read in April" —The Washington Post
"Most Anticipated Crime Books of 2020" —CrimeReads
"10 Most Anticipated Horror/Thrillers of 2020" —Bustle
"24 Most Anticipated Mysteries / Thrillers of 2020" —GoodReads
"Most Anticipated: The Great First-Half of 2020 Preview" —The Millions
"20 Most Anticipated Debuts of Early 2020" —Electric Lit
"Most Anticipated Books of 2020" —LitHub
"21 Debut Authors to Discover Now" —GoodReads
"Alma's Favorite Books for Spring 2020" —Hey Alma
"2020 Titles to Watch" —Library Journal
"Best Mysteries and Thrillers of 2020" —Kirkus
"Best New Books of 2020" —Happy Magazine
"The 20 Best Books to Read This Summer" —People
**An Indie Next Pick**

"My favorite debut crime novel of 2020 . . . just spot on about transforming life into art and who gets sacrificed — particularly women — as a result."
—Sarah Weinman, The Crime Lady

"A juicy thriller."
—Entertainment Weekly

"Sun-soaked noir . . . While it does revolve around a mystery, it's really just fiction, the kind that makes you want to turn the pages . . . Take Me Apart has frequent flashes of fine art, and many passages sparkle with Sligar's style . . . Sligar explores the sticky territory of power dynamics between men and women, whether boss and employee, teacher and student, or husband and wife. She threads a scathing feminist critique throughout both narratives, nailing all the right talking points of the current discourse."
—Randy Rosenthal, Los Angeles Review of Books

"By turns, a West Coast art-world satire, an erotic romance and a descent into madness [with a] gratifying conclusion."
—Tom Nolan, The Wall Street Journal

"Dark and poetic. The atmosphere Sligar builds in the house where Kate works is superb, and the way Miranda's papers are incorporated into the narrative is outstanding because they allow the dead artists to become main characters . . . A brave novel that demands to be read . . . Readers get a strong, brilliant, flawed woman that is a truly memorable character whose haunting voice permeates the narrative . . . Fast and immediate, real and relatable."
—Gabino Iglesias, Criminal Element

"Sara Sligar's debut literary mystery is blowing me away and making the quarantined hours fly by — it's nuanced and beautifully written, with shades of A.S. Byatt's Possession."
—Andrea Bartz, Bustle

"Art! Archives! Big houses! Brooding, handsome millionaires! This book has everything."
—Molly Odintz, CrimeReads

"The mysteries at the core of both Kate's and Miranda's stories — what happened to Kate to precipitate her breakdown, and was Miranda's death actually a suicide? — are what drives the tension of the book, and they'll keep you turning pages . . . [a] careful, nuanced exploration of depression and the ways in which society can use it to make a person feel powerless . . . A rich, impressive debut."
—Arianna Rebolini, Buzzfeed

"At the center of this dark drama is mental illness . . . Reading it is painful. Yet, these are some of the novel's strongest pages . . . A reading experience like peeling an onion layer by layer . . . You can put this book down, just not for long."
—Don Oldenberg, USA Today

"A dark, thoughtful thriller."
—Bethanne Patrick, The Washington Post

"A tale of extraordinary psychological suspense, as well as a brilliant exploration of art, illness, gender and power."
—Neil Nyren, BookTrib

"Kate and Miranda are vividly rendered, and an entire novel could easily be crafted out of Miranda's fascinating diary, letters, and other ephemera, snippets of which are sprinkled liberally throughout. Sligar delivers an intriguing mystery while tackling big themes, especially sexism and the societal restraints placed on women's bodies and minds. The results are spellbinding. A raw and sophisticated debut."
—Kirkus, starred review

"A thriller so raw and gripping, you won't be able to put it down . . . The mystery will captivate you while the writing makes everything that much better."
—debutiful

"Take Me Apart is an ambitious, intelligent, and ridiculously readable literary thriller that takes on art, sexism, violence, and mental illness—all set against an evocatively rendered Northern Californian landscape. I've lived in the Bay Area for a decade, and though I was quite certain the book's California town was made up, I still googled "Callinas," just in case. That's how good Sara Sligar is."
—Rachel Khong, author of Goodbye Vitamin

"A haunting story about grappling with demons and a hunt for the truth . . . Sligar has masterfully crafted a story that spans a lifetime and generations all while intertwining them in incredibly tangible ways . . . With all of the nuance and slow burns, Take Me Apart definitely feels like a thriller but a subdued one that creeps in, page after page. Sligar takes the best of thriller, mystery, and romance to create a story bursting with life."
—Rachel Gonzalez, Paperback Paris

"What a clever, visceral thriller. A raw, unfiltered twist on gaslighting that challenges how society treats women. It made me sad, angry, and fired up."
—Araminta Hall, author of Our Kind of Cruelty

"Sligar masterfully alternates between Kate's perspective . . . and the documents Kate is finding in the disorganized piles . . . Take Me Apart is an incisive look at women in art, domestic violence, and the complexities of legacy."
—Emily Burack, Hey Alma

"A perceptive debut . . . Alternating between chapters focusing on Kate and epistolary documents by the tormented Miranda, Sligar reveals Miranda's unraveling throughout her brilliant career as she labors with parenthood and life with a manipulative husband . . . Sligar shows off a keen ear for dialogue . . . With a cool style and fast pace, Sligar achieves a propulsive exploration of these ambitious women's inner turbulence in response to an abusive man in each of their lives."
—Publishers Weekly

"Take Me Apart is a stunning debut. In gorgeous prose, Sara Sligar creates a haunting and decidedly feminist literary thriller that explores mental illness, violence, and the nature of obsession. I loved this novel so much that I blew off all my responsibilities, turned off my phone, and blistered through the whole thing in one sitting. Unforgettable and thought-provoking, Take Me Apart has my highest recommendation."
—Angie Kim, author of Miracle Creek

"A study of two damaged and sympathetic women . . . Love story, hate story, mystery—all in one."
—Library Journal

"Sligar handles her intricately structured story's threads with delicacy in this impressive, suspenseful debut.
—Annie Bostrom, Booklist

"Take Me Apart is such a delicious novel: perfectly plotted, atmospheric, disturbing, sad—even sexy. Sara Sligar brings both the northern California coast and the personal history of a brilliant artist to vivid life. I couldn't put it down."
—Lydia Kiesling, author of The Golden State

"A smart, post-modern book that takes on the complexities of gendered mental illness and trauma at an engrossing clip. With a complicated visual artist at its narrative center, Take Me Apart teases out the tensions of visibility and fame versus the hidden, unseen wounds of home and interiority, and asks the hard questions of what it means to create as a woman—create art, create life, and create yourself."
—Caite Dolan-Leach, author of Dead Letters

"Women in art, mental illness and domestic violence are just a few of the themes touched on in this pitch-perfect thriller."
—Happy Magazine

"Sara Sligar's obsession-worthy debut combines the penetrating insight of the best art criticism with the seductive menace of a modern Gothic romance. Take Me Apart is my favorite kind of thriller: masterfully paced and psychologically precise, with subtle twists that reveal themselves like a developing photograph."
—Layne Fargo, author of Temper
MCD, 9780374272616, 368pp.
Publication Date: April 28, 2020
About the Author
Sara Sligar is an author and academic based in Los Angeles, where she teaches English and creative writing as a postdoctoral fellow at the University of Southern California. She holds a Ph.D. in English from the University of Pennsylvania and a master's in History from the University of Cambridge. Her writing has been published in McSweeney's, Quartz, The Hairpin, and other outlets. Take Me Apart is her first novel.