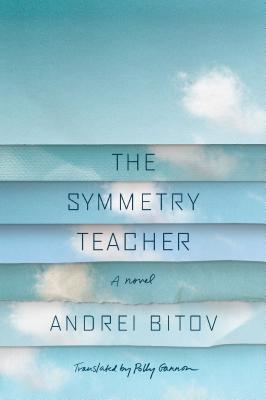 The Symmetry Teacher (Hardcover)
Farrar Straus Giroux, 9780374273514, 282pp.
Publication Date: July 8, 2014
* Individual store prices may vary.
or
Not Currently Available for Direct Purchase
Description
From one of the greatest Russian writers of the past half century comes a metaphysical mystery novel that defies categorization and confounds expectation. Andrei Bitov's "The Symmetry Teacher" presents itself as the "echo" of an older British novel Bitov once read and had long forgotten. Unable even to recall the name of that novel's author, Bitov reconstructs its literary vision through the fog of memory, creating a group of stories nestled together like a matryoshka doll. In doing so, Bitov evokes the anxieties of the late and post-Soviet decades, confronting urgent questions of conscience and self-deception through an innovative style that revels in paradox and sleight of hand.
Unified by the delightfully maddening search for the identity of a writer toiling in obscurity, "The Symmetry Teacher" takes us through a curious series of episodes: A man meets the devil on a park bench and the devil shows him photographs of the fall of Troy, Shakespeare's legs, and a terrible event that will take place in his future. A young poet fleeing his past is stranded on a windswept island and tormented by a lover and her shape-shifting evil twin. Three friends, unable to become writers, start a literary society where books and manuscripts are neither read nor returned and new members are accepted only if their work is unwritten. A king who reigns over all possible worlds and uses his power to remove stars from the sky turns out to be the compiler of the "Encyclopaedia Britannica."
Writing with impish daring, Bitov crafts an enchanting fiction from interwoven fables. The result challenges the boundaries between life and literature, author and reader, and memory and imagination, exploring the sacrifices that a writer may make out of ardor for his art. Mingling fantasy and satire with moral concern, Bitov is a deserving heir to the tradition of Gogol, Dostoevsky, and Bulgakov. "The Symmetry Teacher" showcases the work of a postmodern master at the height of his craft.
About the Author
Andrei Bitov is the author of Pushkin House, A Captive of the Caucasus, and The Monkey Link, among other works. He is the cofounder and current president of the Russian PEN Centre and a vice president of PEN International. He is the recipient of numerous awards and has been named a Chevalier de l'ordre des Arts et des Lettres by the French government. He lives in Moscow and St. Petersburg.Polly Gannon is the director of cultural studies at the New York-St. Petersburg Institute of Linguistics, Cognition and Culture. She holds a Ph.D. in Russian Literature from Cornell University and is the co-translator of Word for Word by Lilianna Lungina. She lives, teaches, and translates in St. Petersburg, Russia.
Praise For The Symmetry Teacher…
"Blending elements of Nabokov, Calvino, and Percival Everett, Bitov's shape-shifting novel is not really a novel so much as a narrative puzzle that revels in its own language . . . Bitov, a pioneer postmodern writer, packs physics-defying deaths, mysterious doorbells, and space aliens into this lively literary feat" —Publishers Weekly (starred review)


Praise for Pushkin House

"A brilliant, restless, impudent novel . . . It makes the city now called Leningrad a vivid and symbolically freighted presence and swathes a few hectic domestic events in a giddy whirl of metaphorically packed language . . . Dip in anywhere; small surprises keep crystallizing." —John Updike, The New Yorker

"A novel full of fiery intelligence . . . The author this work most vividly recalls when at its eloquent and weird best is Dostoevsky." —Frank Kermode, The New York Times Book Review

"Part of the bravery and triumph of Pushkin House is its language and formal daring. Bitov's sentences whirl and glide on the page." —David Remnick, The Washington Post Book World

Advertisement