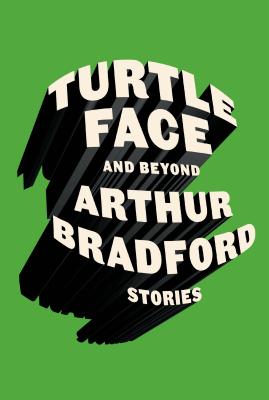 Turtleface and Beyond (Hardcover)
Stories
Farrar, Straus and Giroux, 9780374278069, 208pp.
Publication Date: February 3, 2015
Other Editions of This Title:
Paperback (11/8/2016)
* Individual store prices may vary.
Description
A finalist for the 2016 Oregon Book Awards

Darkly funny stories by the man David Sedaris calls "the most outlandish and energetic writer I can think of"
Paddling down a remote, meandering river, Georgie's friend Otto decides to do something both spectacular and stupid: He scales a sandy cliff that rises from the water and runs down its steep face, preparing for a triumphant running dive. As his friends look on, they watch something awful unfold: Otto lands with an odd smack and knocks himself unconscious, blood spilling from his nose and mouth. Georgie arrives on the scene first and sees a small turtle, its shell cracked, floating just below the water's surface.
Otto and the turtle survive the collision, though both need help, and Georgie finds his compassions torn. This title story sets the tone for the rest of Arthur Bradford's Turtleface and Beyond, a strangely funny collection featuring prosthetically limbed lovers, a snakebitten hitchhiker turned wedding crasher, a lawyer at the end of his rope, a ménage à trois at Thailand's Resort Tik Tok, and a whole host of near disasters, narrow escapes, and complicated victories, all narrated by Georgie, who struggles with his poor decisions but finds redemption in the telling of each of his tales. Big-hearted and hilariously high-fueled, Turtleface and Beyond marks the return of a beloved and unforgettable voice in fiction.
About the Author
Arthur Bradford is an O. Henry Award–winning writer and Emmy-nominated filmmaker. He is the author of Dogwalker, and his writing has appeared in Esquire, McSweeny's, VICE, and Men's Journal. He lives in Portland, Oregon, and serves as the co-director of Camp Jabberwocky, the nation's longest-running residential summer camp for people with disabilities.
Praise For Turtleface and Beyond: Stories…
"Turtleface and Beyond is filled with glorious little fables that are both yummy and nourishing." —Matt Stone, co-creator of South Park and The Book of Mormon
"Arthur Bradford has the strange, poetic humor of a real writer, but his outlandish plots involving animals and/or underachievers read like pulpy page-turners. While reading Turtleface and Beyond, I couldn't wait to find out what happened to these injured turtles and oversexed beach bums." —Sarah Vowell
"Arthur Bradford's stories are told plainly yet seductively. You might call them funny and lovely and laconic until you get to the twist and damage that swims beneath them like an unseen snapping turtle. They take straight roads to crooked places and I would read them all day until I was done and you should too." —John Hodgman
"Writer and filmmaker Bradford will appeal to David Sedaris fans willing to visit the wrong side of the tracks . . . With bad choices and bizarre situations aplenty, Turtleface and Beyond encourages the reader simply to laugh at the strange turns life can take." —Booklist
"Arthur Bradford's work is uncategorizable and unprecedented... His stories are hilarious and strange, playful and deadpan, and often involve animals and strange injuries to these animals or their human friends. The world of Bradford's fiction is populated by dreamers, doofuses, banalities, and mysteries, and somehow it's a world you don't want to leave." —Dave Eggers
or
Not Currently Available for Direct Purchase