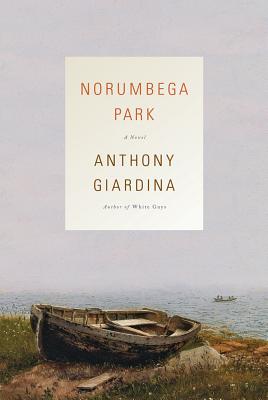 Norumbega Park (Hardcover)
Farrar, Straus and Giroux, 9780374278670, 336pp.
Publication Date: January 31, 2012
* Individual store prices may vary.
or
Not Currently Available for Direct Purchase
Description
Richie Palumbo, the most prosaic of men, gets lost one night in 1969 while driving home with his family. He finds himself in the town of Norumbega—hidden, remote, and gorgeous, at the far edges of Boston's western suburbs. He sees a venerable old house and, without quite knowing why, decides he must have it. The repercussions of Richie's wild dream to own a house in this town lead to a forty-year odyssey for his family. For his son, Jack, Norumbega becomes a sexual playground—until he meets one ungraspable girl and begins a lifelong pursuit of her. Joannie, Richie's daughter, finds that the challenges of living in Norumbega encourage her to pursue the contemplative life. For Stella, Richie's wife, life in Norumbega leads to surprising growth as both a sexual and a spiritual being.
Norumbega Park—by Anthony Giardina, the critically acclaimed author of White Guys—is about class and parental dreams, sex and spirituality, the way visions conflict with stubborn reality, and a family's ability to open up for others a world they can never fully grasp for themselves.
About the Author
Anthony Giardina is the author of four previous novels, most recently "White Guys," and one collection of stories. His short fiction and essays have appeared in "Harper's Magazine," "Esquire," "GQ," and "The New York Times Magazine," and his plays have been widely produced. He is a regular visiting professor at the Michener Center for Writers at the University of Texas, Austin. Giardina lives in Northampton, Massachusetts.
Praise For Norumbega Park…
Praise for Norumbega Park 
"Norumbega Park, the beautiful, audacious fifth novel from author and playwright Anthony Giardina, follows the lives of Richie [Palumbo] and his family for 40 years . . . Giardina is a master of prose that's engaging but never seems rushed—he covers four decades in just over 300 pages. But his pacing remains natural and unhurried. His characters are as emotionally rich and complex as any you'll find in the novels of Richard Ford, John Updike and Richard Yates . . . Like Updike, [Giardina] deals with some uncomfortable themes—much of Norumbega Park deals with the delicate, sometimes awkward intersection of family and sexuality—but he handles them beautifully. And while many authors reflexively lapse into despair and pessimism, Giardina sticks with a truer kind of realism. Things might be bad; they might even be worse than they seem; but there's always at least a chance of redemption . . . There are countless emotional pitfalls authors can fall into, but Giardina has avoided every one, and the result is majestic—Norumbega Park is one of the bravest, most memorable American novels in years." —Michael Schaub, NPR
"Norumbega Park is a page-turner. Mr. Giardina works with an expansive canvas; every scene is grounded in earthy, evolving characters and takes place at a turning point in their lives. The author has his own ambitions—and he avoids disappointment. We see his characters aggressively mapping their destinies, but we also know that, in the novel's larger scope, every action is subject to the humbling forces of time and chance." —Sam Sacks, The Wall Street Journal
"Giardina is an artist who delicately but firmly presses every moment for its truth and passes up every chance for easy sentimentality. There isn't a false note in this vividly melancholy book." —Rodney Welch, The Washington Post
"[A] wise and moving novel of social class and family [that] is rife with provocative passages . . . Norumbega Park is a rich and rewarding book filled with wisdom about how we live and how we fail to live, gripped by dreams we can neither fulfill nor forget." —Chris Tucker, The Dallas Morning News
"Norumbega Park is an immensely heartfelt and successful novel: tender, tasteful, intelligent, and touching; rewarding, too, in its insights into the minutiae of suburban, lakeside America; the hollows in people's lives; illness, suicide, aging; and the failure of love." —Jim Crace
"Norumbega Park is gorgeously intricate, an 'epic of dailiness,' as one of the characters refers to her life. It is also an epic of family intimacy sought, avoided, and found. The Palumbos forge one another mysteriously; the mundane actions of one can, at times, inadvertently bring life-changing consequences to another, as love, sex, and yearning for personal destiny draw others into their lives and decades pass. Perhaps this more than anything lies at the heart of a family and the heart of this profound and memorable novel." —David Rabe
"A graceful novel of an American family struggling to find identity and spiritual meaning in an age resistant—and even hostile—to their fumbling attempts . . . [Norumbega Park] is a superb novel on every level, for Giardina fully fleshes out his characters as he scrutinizes their personal, family and social lives." —Kirkus, starred review
"Genuine and deeply felt . . . Giardina places clauses side-by-side like blocks, no mortar visible, the lines of the structure straight and strong to create solid fiction that can contain and support all of our human longings." —Booklist
Advertisement