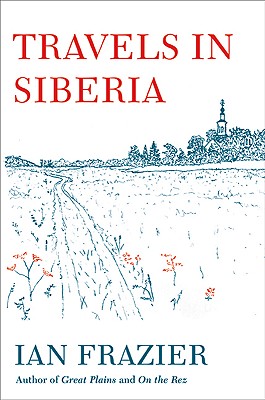 Travels in Siberia
Hardcover

* Individual store prices may vary.
Other Editions of This Title:
Digital Audiobook (10/11/2010)
Paperback (9/27/2011)
Compact Disc (10/12/2010)
November 2010 Indie Next List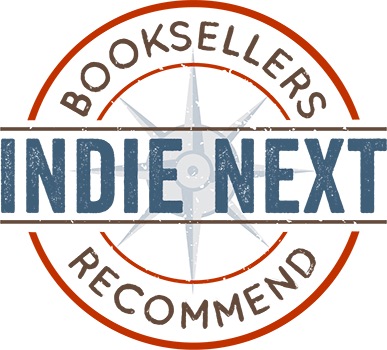 "This may be my favorite travel book. Period. Ian Frazier is a magnificently gifted writer who makes every single word interesting and takes the reader with him across the landscape, through history, and into the present. He keeps the reader close by his side through all manner of experiences, and the reader's heart soars and stomach turns along with his own. Frazier has traveled to the end of the earth, and I am happy to feel that I have gone with him."
— Linda Ramsdell, The Galaxy Bookshop, Hardwick, VT
View the List
Description
A Dazzling Russian travelogue from the bestselling author of Great Plains


In his astonishing new work, Ian Frazier, one of our greatest and most entertaining storytellers, trains his perceptive, generous eye on Siberia, the storied expanse of Asiatic Russia whose grim renown is but one explanation among hundreds for the region's fascinating, enduring appeal. In Travels in Siberia, Frazier reveals Siberia's role in history—its science, economics, and politics—with great passion and enthusiasm, ensuring that we'll never think about it in the same way again.
With great empathy and epic sweep, Frazier tells the stories of Siberia's most famous exiles, from the well-known—Dostoyevsky, Lenin (twice), Stalin (numerous times)—to the lesser known (like Natalie Lopukhin, banished by the empress for copying her dresses) to those who experienced unimaginable suffering in Siberian camps under the Soviet regime, forever immortalized by Aleksandr Solzhenitsyn in The Gulag Archipelago.
Travels in Siberia is also a unique chronicle of Russia since the end of the Soviet Union, a personal account of adventures among Russian friends and acquaintances, and, above all, a unique, captivating, totally Frazierian take on what he calls the "amazingness" of Russia—a country that, for all its tragic history, somehow still manages to be funny. Travels in Siberia will undoubtedly take its place as one of the twenty-first century's indispensable contributions to the travel-writing genre.
Praise For Travels in Siberia…
"[Travels in Siberia is] an uproarious, sometimes dark yarn filled with dubious meals, broken-down vehicles, abandoned slave-labor camps and ubiquitous statues of Lenin—On the Road meets The Gulag Archipelago . . . As he demonstrated in Great Plains, Frazier is the most amiable of obsessives . . . he peels away Russia's stolid veneer to reveal the quirkiness and humanity beneath . . . Frazier has the gumption and sense of wonder shared by every great travel writer, from Bruce Chatwin to Redmond O'Hanlon, as well as the ability to make us see how the most trivial or ephemeral detail is part of the essential texture of a place . . . [An] endlessly fascinating tale." —Joshua Hammer, The New York Times Book Review
"Siberia provides Frazier the perfect canvas to paint what may be his masterpiece. Frazier told the story of the Great Plains (his eponymous 1989 bestseller) and Native American life ("On the Rez,'' 2000) by mixing history, reportage, and memoir, but what makes him special is his brilliant, if quirky sense of humor . . . When confronted with a place as serious as Siberia, it helps to have Frazier's comic leavening . . . Travels in Siberia is a typically sprawling Frazier book. Underneath a rich smear of his pen-and-ink sketches and his research (Frazier is an unusual travel writer in that not only is he very funny, but he is very serious, and he offers nearly 40 pages worth of endnotes and a bibliography of scores of books on Siberia) are the threads of five trips he took to the region since 1993. From the Alaska side, he hopscotched around Chukotka's Chukchi Peninsula. For a satirist like Frazier, it was like shooting fish in a barrel, and he restrained himself, only rarely cracking a joke. "Chukchi girls dancing with a telephone lineman from California is a sight seen almost never, and then not more than once" — or noting that the two stuffed bears displayed in the Anchorage airport were killed by dentists . . . He then explores the question of why there are no historical markers or memorials at the Siberian gulag, as there are at some other sites of atrocity like Dachau and Auschwitz. The terrible crimes are still incompletely acknowledged, he argues, because the camps embodied Stalin and "the world has not yet decided what to say about Stalin." It is a simple point but a powerful one and like much of the book, both Frazier's images and his insights about the camps linger long after you stop shivering." —James Zug, The Boston Globe
"It's always easy to figure out whether you should read the latest book by Ian Frazier: If he's written it, then you'll want to read it . . . Much more than 'travel writing,' [Travels in Siberia] covers memoir, history, literature, politics and more. There are many reasons to love it, including the fantastic ending, possibly the best of any book in recent memory. Travels in Siberia is a masterpiece of nonfiction writing—tragic, bizarre and funny. Once again, the inimitable Frazier has managed to create a genre of his very own." —Carmela Ciuraru, San Francisco Chronicle
"[Travel writing] . . . is revived by Ian Frazier's Travels in Siberia, which evinces a passion as profound as Homans's zeal for dance: Frazier's 'Russia-love' . . . Between excursions to towns like Neudachino ('Unhappyville'), he ponders a question that has puzzled many a visitor: 'how Russia can be so great and so horrible simultaneously.' In exploring this paradox, Frazier describes the physical world with a keen eye . . . Some of his descriptions read like medieval nightmares: the mosquitoes of western Siberia, so numerous that they gather in fierce black clouds; or the feeling of being locked, for almost two days, in a windowless train compartment beneath a ceiling so low that it is impossible to stand. Frazier candidly addresses Siberia's tragedies and opportunities, even as his narrative offers, like explorer stories of old (crossing the Sahara, hacking through the Congo, landing in Tahiti with Captain Cook), all the thrills of armchair travel." —Ben Moser, Harper's
"Ian Frazier, a staff writer for The New Yorker, is a master of nonfiction narrative. As with his previous travel classics Great Plains and On the Rez, Frazier's Travels in Siberia not only explores the geography of a remote, seemingly barren region, but also illuminates its dark history and resilient spirit. Frazier isn't just a chronicler—he's a central character . . . After reading Frazier's passionate travelogue and history of Siberia, you'll never again view the region as a big, empty space on a map. Frazier brings Siberia into vivid, monochromatic focus." —Minneapolis Star-Tribune
Farrar, Straus and Giroux, 9780374278724, 544pp.
Publication Date: October 12, 2010
About the Author
Ian Frazier is the author of "Great Plains," "On the Rez," "Lamentations of the Father" and "Coyote V. Acme," among other works, all published by Farrar, Straus and Giroux. He graduated from Harvard University. A frequent contributor to "The New Yorker," he lives in Montclair, New Jersey.
or
Not Currently Available for Direct Purchase