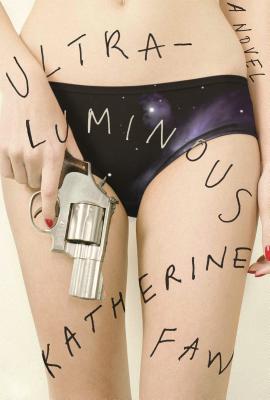 Ultraluminous (Hardcover)
A Novel
MCD, 9780374279660, 208pp.
Publication Date: December 5, 2017
Other Editions of This Title:
Paperback (12/4/2018)
* Individual store prices may vary.
December 2017 Indie Next List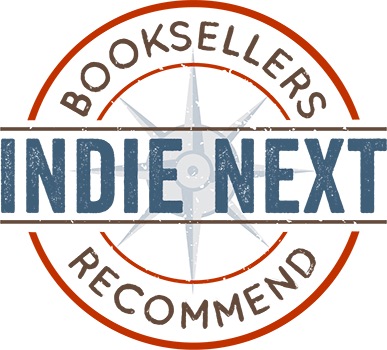 "No one is just one thing. Take K, for instance: She spends her days getting just high enough and managing the men who pay her for sex. Time passes in a blur of heroin, hedonism, and risky sushi from Duane Reade, but underneath that routine is something else. And it is this something else that is with K all the time, throughout the manicures and the art films and the stain on the ceiling above her bed and the memories of what came before. Who is K, really? Ultraluminous is raw, hideous, and beautiful, an open wound of a book."
— Lauren Peugh, Powell's Books, Inc, Portland, OR
View the List
Description
One of The New Yorker's "Books We Loved in 2017," a BOMB's Looking Back on 2017: Literature Selection, a Paris Review Staff Pick, and one of Vulture's 10 Best Thriller Books of 2017.

Girlfriend. Prostitute. Addict. Terrorist? Who is K?
The daring new novel from Katherine Faw, the brilliant author of Young God, is a scintillating story of money, sex, and power told in Faw's viciously sharp prose. A high-end, girlfriend-experience prostitute has just returned to her native New York City after more than a decade abroad—in Dubai, with a man she recalls only as the Sheikh—but it's unclear why exactly she's come back. Did things go bad for her? Does she have scores to settle?
Regardless, she has quickly made herself at home. She's set up a rotation of clients—all of them in finance—each of whom has different delusions of how he is important to her. And she's also met a man whom she doesn't charge—a damaged former Army Ranger, back from Afghanistan.
Her days are strangely orderly: A repetition of dinners, personal grooming, museum exhibitions, sex, Duane Reades (she likes the sushi), cosmology, sex, gallery shows, nightclubs, heroin, sex, and art films (which she finds soothing). She finds the pattern confirming, but does she really believe it's sustainable? Or do the barely discernible rifts in her routine suggest that something else is percolating under the surface? Could she have fallen for one of her bankers? Or do those supposed rifts suggest a pattern within the pattern, a larger scheme she's not showing us, a truth that won't be revealed until we can see everything?
About the Author
Katherine Faw's debut novel, Young God, was long-listed for the Flaherty-Dunnan First Novel Prize and named a best book of the year by The Times Literary Supplement, The Houston Chronicle, BuzzFeed, and more. Her second novel is Ultraluminous. Formerly known as Katherine Faw Morris, she was born in North Carolina, and lives in Brooklyn.
Praise For Ultraluminous: A Novel…
"Ultraluminous is a sort of American Psycho from the prostitute's point of view, a damning, often hilarious account of toxic masculinity and Wall Street money culture." —Alexandra Schwartz, The New Yorker

"A portrait of New York City's decadence rendered in lacerating high definition…The rage is disturbing and propulsive: it's rare to read female anger rendered so unapologetically." —Nadja Spiegelman, The Paris Review (Staff Picks)
"A confirmation of the grimmest feelings of the age—a nasty, nihilistic, gorgeous little novel . . . Ultraluminous is the dirtiest, most timely literary bomb. It's a fantasy novel for furious, anti-capitalist misandrists, and I read no other book that I loved half as much last year." —Philippa Snow, GARAGE
"As this brief, propulsive novel rushes toward its inevitable climax, it manages to be both an excoriating takedown of capitalism and a semi-sincere ode to the drugstore/fancy food grotesquery that is Duane Reade sushi." —Maris Kreizman, Vulture

"In a midnight-black pitch this slim book covers #metoo, New York's income gap, toxic masculinity, even terrorism. It's a shard of glass under your fingernail." —BOMB
"There is a drum-like rhythm to Katherine Faw's cold-hearted thriller, Ultraluminous, a repetitive pounding of stick to skin that builds bit by bit in speed and fervor, the tension drawing tighter and tighter until it implodes upon itself . . . Faw's ability to use repetition as a tool is beautiful thing to withhold . . . Faw's unyielding writing style, her tight rein over the book's pace is breathtaking." —Noah Sanders, The East Bay Review
"Startling, poignant, raw . . . The success of Faw's seismic story lies in a protagonist who, however improbably her life, is dynamic, true, and ultimately her own savior. Daring and original." —Katharine Uhrich, Booklist
"Faw's second novel (after Young God) pulses with an irresistible voice and the sense of impending catastrophe . . . Faw's writing is raw . . . an exceptionally clear and memorable prose style." —Publishers Weekly
or
Not Currently Available for Direct Purchase