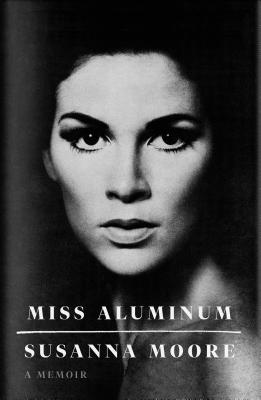 Miss Aluminum
A Memoir
Hardcover

* Individual store prices may vary.
Other Editions of This Title:
Digital Audiobook (4/13/2020)
Paperback (4/6/2021)
Description
Miss Aluminum is Susanna Moore's revealing and refreshing memoir of Hollywood in the 1970s

In 1963 after the death of her mother, seventeen-year-old Susanna Moore leaves her home in Hawai'i with no money, no belongings, and no prospects to live with her Irish grandmother in Philadelphia. She soon receives four trunks of expensive clothes from a concerned family friend, allowing her to assume the first of many disguises she will need to find her sometimes perilous, always valorous way.

Her journey takes her from New York to Los Angeles where she becomes a model and meets Joan Didion and Audrey Hepburn. She works as a script reader for Warren Beatty and Jack Nicholson, and is given a screen test by Mike Nichols. But beneath Miss Aluminum's glittering fairytale surface lies the story of a girl's insatiable hunger to learn and her anguished determination to understand the circumstances of her mother's death. Moore gives us a sardonic, often humorous portrait of Hollywood in the seventies, and of a young woman's hard-won arrival at selfhood.
Praise For Miss Aluminum: A Memoir…
Named a Best Book of 2020 by The Times (UK)

"Striking . . . a personal statement of empowerment: [Moore] came, she saw, she took notes, and she left to become a novelist and a miss-no-detail student of female autonomy." —Lisa Schwarzbaum, The New York Times

"As readers of Moore's fiction know, she is a brilliant storyteller and sentence-maker . . . [Miss Aluminum] reminded me of everything I ever loved about her as a writer and now, as happens with certain memoirs, I feel like she is my friend — a very elegant, accomplished grande dame sort of friend, to be sure, one who might loan you a pair of blue velvet Pucci bell-bottoms or a copy of 'The Great War and Modern Memory' on your way out the door after tea." —Marion Winik, The Washington Post

"Now seventy-four, and a well-regarded author, Moore is ready to expose her "shadow self" and the pain of her early life . . . One gets a sense that what is revealed has been chosen appraisingly, not out of coyness but, rather, out of something resembling an architect's appreciation of a structure's good bones. Moore's writing has the slightly mysterious sense of detachment that she adopted when building her persona, many years ago, though paradoxically this is what makes her revelations, when they come, more piercing." —Naomi Fry, The New Yorker

"A captivating portrait of a woman in search of herself." —Kirkus Reviews

"Elegant, eye-opening . . . When it comes to her portrait of LA in the 1960s and 70s, Moore gives its most famous chroniclers, [Joan] Didion and Eve Babitz, a run for their money." —Lucy Scholes, The Times Literary Supplement

"Even better than her fiction: a gossipy, sardonic, nonchalantly glamorous production." —Ed Potton, The Times (UK)

"Moore's search for stability during a free-spirited decade is a whirlwind of celebrity encounters and a lyrical exploration of the lingering effects of a mother's death." —Publishers Weekly

"Poignant and hugely entertaining . . . The book bursts with brilliantly gossipy titbits, recounted with wry understatement . . . her tales of the Hollywood high life certainly provide giggles and glitz, though the darkness is never far from the surface. The real story is the ripple effect of grief, a woman's self-invention and the awful deeds of powerful men." —Fiona Sturges, The Guardian

"A tantalizing tale, told in a seductive and provocative voice." —Carol Haggas, Booklist

"Miss Aluminum, an unvarnished new memoir by Susanna Moore, confirms many intimations from her for her acclaimed novels — My Old Sweetheart, The Whiteness of Bones, In the Cut — that hers is, and has been, an unconventional existence guided by the stars. Writing with unflinching candor, Moore, now in her 70s, tells stories both harrowing and heartening of the circumstances and serendipitous rendezvous in her teens and 20s that would shape her adult life . . . Her honesty is both timely and courageous." —Robert Becker, Avenue
Farrar, Straus and Giroux, 9780374279714, 288pp.
Publication Date: April 14, 2020
About the Author
Susanna Moore is the author of the novels The Life of Objects, The Big Girls, One Last Look, In the Cut, Sleeping Beauties, The Whiteness of Bones, and My Old Sweetheart, and the nonfiction works I Myself Have Seen It: The Myth of Hawai'i and Paradise of the Pacific: Approaching Hawaii. She lives in Hawai'i and teaches at Princeton University.