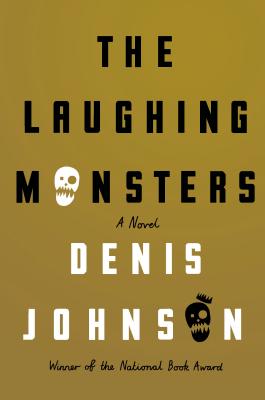 The Laughing Monsters
A Novel
Hardcover

* Individual store prices may vary.
Other Editions of This Title:
Digital Audiobook (11/3/2014)
Paperback (10/13/2015)
Hardcover, Large Print (3/11/2015)
CD-Audio (11/4/2014)
November 2014 Indie Next List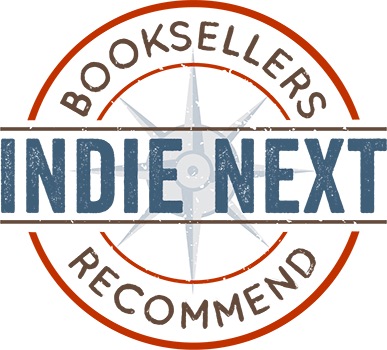 "In the chaos of West and Central Africa, Johnson has found a setting to match his fevered, conspiratorial, and hilarious imagination. Crackling with wild energy and bizarre happenings, The Laughing Monsters tells the story of two desperate and insane souls -- an American spy and an African combat expert and 'man of opportunity' -- who are each trying to pull off bizarre and dangerous schemes without revealing their true motives to each other or even to themselves. Taut, poetic, startling, and filled with incredible specifics about African politics and culture, this is quintessential Denis Johnson madness."
— Rico Lange, Bookshop Santa Cruz, Santa Cruz, CA
View the List
Description
Denis Johnson's New York Times bestseller, The Laughing Monsters, is a high-suspense tale of kaleidoscoping loyalties in the post-9/11 world that shows one of our great novelists at the top of his game.

Roland Nair calls himself Scandinavian but travels on a U.S. passport. After ten years' absence, he returns to Freetown, Sierra Leone, to reunite with his friend Michael Adriko. They once made a lot of money here during the country's civil war, and, curious to see whether good luck will strike twice in the same place, Nair has allowed himself to be drawn back to a region he considers hopeless.

Adriko is an African who styles himself a soldier of fortune and who claims to have served, at various times, the Ghanaian army, the Kuwaiti Emiri Guard, and the American Green Berets. He's probably broke now, but he remains, at thirty-six, as stirred by his own doubtful schemes as he was a decade ago.

Although Nair believes some kind of money-making plan lies at the back of it all, Adriko's stated reason for inviting his friend to Freetown is for Nair to meet Adriko's fiancée, a grad student from Colorado named Davidia. Together the three set out to visit Adriko's clan in the Uganda-Congo borderland—but each of these travelers is keeping secrets from the others. Their journey through a land abandoned by the future leads Nair, Adriko, and Davidia to meet themselves not in a new light, but rather in a new darkness.
Praise For The Laughing Monsters: A Novel…
"Johnson's tenth novel is a stunner: the story of Roland Nair, a rogue intelligence agent looking to make a big score in Sierra Leone amid the detritus and chaos of the post-war-on-terrorism world. Johnson's sentences are always brilliant, but it is in the interstices, the gray areas of the story, that he really excels." —David Ulin, Los Angeles Times

"A thriller of spies and black marketeers that's hard to put down for all the right reasons." —Boris Kachka, New York Magazine

"Easy to love line by line--Denis Johnson's prose, as always, is incandescent . . . [a] hermetic, exhilirating, visionary nightmare of a book." —Justin Taylor, Bookforum

"The single catastrophe is what fuels that demands and mysteries of literature. The wreckage is what essential writers particularize, and Denis Johnson's interests have always beenin wreckage, both individual and universal. If Train Dreams (a Pulitizer finalist) dealt with the dignified tragedy of a past American antonym, The Laughing Monsters addresses the vanishing present, a giddy trickle-down of global exploitation and hubris--the farcical exploits of cold dudes in a hard land." —Joy Williams, The New York Times Book Review

"It would be hard to find a better American writer, at the level of the sentence, than Johnson." —Gina Frangello, Boston Globe

"America's most incandescent novelist." —John Lingan, Slate

"National Book Award winner Denis Johnson has brilliantly plumbed the mystical and the macabre in such works as Tree of Smoke and his instant classic Jesus' Son. The Laughing Monsters delivers a more commercial, post-9/11 tale of intrigue, deception, romance, and misadventure set in West Africa without losing Johnson's essentially poetic drive . . . With each twist, Johnson deftly ups the stakes while adding to the cavalcade of entrepreneurs, assassins, seers, and smugglers that populate the book, tuning us in to the roiling political realities and cultural complexities of Africa today . . . " —Lisa Shea, Elle

"An adventure without any expected twists. Mr. Johnson is adept at keeping the pace of the story up without sacrificing either suspense or satisfaction . . . The mystery is worth trying to solve." —Mona Moraru, The Pittsburgh Post-Gazette

"And for his next trick, Johnson delivers a taut, Conrad-by-way-of-Chandler tale about a spy who gets too close to the man he's shadowing in Africa . . . As in any good double-agent story, Johnson obscures whose side Roland is really on, and Roland himself hardly knows the answer either: Befogged by frustrations and bureaucracy, his lust for Davidia and simple greed, he slips deeper into violence and disconnection. Johnson expertly maintains the heart-of-darkness mood . . . his antihero's story is an intriguing metaphor for [post-9/11 lawlessness]." —Kirkus

"Good morning and please listen to me: Denis Johnson is a true American artist, and Tree of Smoke is a tremendous book . . . It ought to secure Johnson's status as a revelator for this still new century." —Jim Lewis, The New York Times on Tree of Smoke

"[A] severely lovely tale . . . The visionary, miraculous element in Johnson's deceptively tough realism makes beautiful appearances in this book. The hard, declarative sentences keep their powder dry for pages at a time, and then suddenly flare into lyricism; the natural world of the American West is examined, logged, and frequently transfigured. I started reading Train Dreams with hoarded suspicion, and gradually gave it all away, in admiration of the story's unaffected tact and honesty . . ." —James Wood, The New Yorker on Train Dreams
Farrar, Straus and Giroux, 9780374280598, 240pp.
Publication Date: November 4, 2014
About the Author
Denis Johnson (1949–2017) is the author of eight novels, one novella, one book of short stories, three collections of poetry, two collections of plays, and one book of reportage. His novel Tree of Smoke won the 2007 National Book Award.