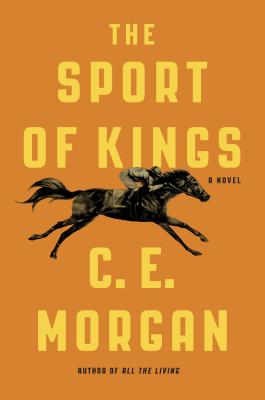 The Sport of Kings
A Novel
Hardcover

* Individual store prices may vary.
Other Editions of This Title:
Digital Audiobook (5/2/2016)
Paperback (5/2/2017)
CD-Audio (5/3/2016)
May 2016 Indie Next List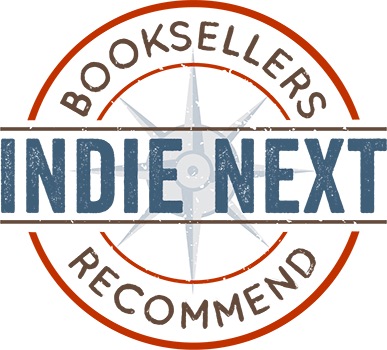 "Horse racing and breeding, evolution, race, love, family dynamics, and America's historical past are a few of the subjects and issues that Morgan bravely, confidently, and intelligently explores with a poetic and lyrical sensibility. The result is a gorgeous and engaging novel that is sobering, important, and unforgettable. In addition to her singular vision and style, Morgan combines some of the intense power of the landscape-as-mindscape of Thomas Wolfe, the dramaturgy and myth-mining of Eugene O'Neill, the deep focus and rigor of Richard Powers, the transcendent beauty of Vollmann's best prose, and the strong spiritual commitment of Marilynne Robinson. The Sport of Kings unfolds dramatically into an exquisite work of classic American literature."
— Ed Conklin (M), Chaucer's Books, Santa Barbara, CA
View the List
Description
A Finalist for the Pulitzer Prize

Winner of the Kirkus Prize for Fiction • A Recipient of the Windham-Campbell Prize for Fiction • A Finalist for the James Tait Black Prize for Fiction • A Finalist for the Baileys Women's Prize for Fiction • A Finalist for the Rathbones Folio Prize • Longlisted for an Andrew Carnegie Medal for Excellence • One of New York Times Book Review 100 Notable Book

Named a Best Book of the Year by Entertainment Weekly • GQ • The New York Times (Selected by Dwight Garner) • NPR • The Wall Street Journal • San Francisco Chronicle • Refinery29 • Booklist • Kirkus Reviews • Commonweal Magazine

"In its poetic splendor and moral seriousness, The Sport of Kings bears the traces of Faulkner, Morrison, and McCarthy. . . . It is a contemporary masterpiece."—San Francisco Chronicle

Hailed by The New Yorker for its "remarkable achievements," The Sport of Kings is an American tale centered on a horse and two families: one white, a Southern dynasty whose forefathers were among the founders of Kentucky; the other African-American, the descendants of their slaves.

It is a dauntless narrative that stretches from the fields of the Virginia piedmont to the abundant pastures of the Bluegrass, and across the dark waters of the Ohio River; from the final shots of the Revolutionary War to the resounding clang of the starting bell at Churchill Downs. As C. E. Morgan unspools a fabric of shared histories, past and present converge in a Thoroughbred named Hellsmouth, heir to Secretariat and a contender for the Triple Crown. Newly confronted with one another in the quest for victory, the two families must face the consequences of their ambitions, as each is driven---and haunted---by the same, enduring question: How far away from your father can you run?

A sweeping narrative of wealth and poverty, racism and rage, The Sport of Kings is an unflinching portrait of lives cast in the shadow of slavery and a moral epic for our time.
Praise For The Sport of Kings: A Novel…
"Remarkable achievements . . . The Sport of Kings hovers between fiction, history, and myth, its characters sometimes like the ancient ones bound to their tales by fate, its horses distant kin to those who drew the chariot of time across the sky . . . Novelists can do things that other writers can't—and Morgan can do things that other novelists can't . . . Tremendous, the work of a writer just starting to show us what she can do." —Kathryn Shultz, The New Yorker

"Ravishing and ambitious . . . It's a mud-flecked epic, replete with fertile symbolism, that hurtles through generations of Kentucky history . . . [Morgan is]an interior writer, with deep verbal and intellectual resources. . . Ms. Morgan bears down incisively on topics — the lust for speed and power and domination, the prison experience of black men, male camaraderie, the bonds between fathers and sons, the brute intricacies of the dirty Southern soul — that men have tended to claim . . . [A] serious and important novel."—Dwight Garner, The New York Times

"Morgan's storytelling abilities match her deep characterization — part of which is that she's a writer of real virtuosity, and the narrative includes some of her set-piece 'lessons,' mock interviews, synthetic parables, and a retelling of the Eden myth in the style of Uncle Remus . . . Her concerns are Faulknerian in scope." — Madison Smartt Bell, The Boston Globe

"One literary stereotype associates long, sprawling, ambitious novels with male writers . . . In this century, however, the finest 'major' novels have more often than not been written by women. Zadie Smith, Donna Tartt, Eleanor Catton, Meg Wolitzer and Elena Ferrante are among those hitting the long balls in contemporary fiction, and with The Sport of Kings, a world-encompassing colossus second novel, C. E. Morgan has joined their ranks . . . Morgan is a virtuoso stylist, easily rendering the kinetics of horseracing, then plunging beneath the surface to illuminate the mysteries of genetic science. There will not be a novel with a larger and more dazzlingly deployed vocabulary published this year." —Michael LaPointe, The Times Literary Supplement

"Majestic and sorrowful . . . With this extraordinary work, C. E. Morgan moves into the front rank of contemporary writers." —Wendy Smith, Newsday

"Vivid epic of rage and racism on a Kentucky stud farm exposes the myth of the American dream." —The Spectator (UK)

"Spirited, fast and almost perfectly formed." —The Times (London)

"With The Sport of Kings, C. E. Morgan has delivered a masterpiece. Rich, deep, and ambitious, this book is, by any standard, a Great American Novel." —Philipp Meyer, author of The Son

"[The Sport of Kings] is an epic novel steeped in American history and geography . . . Morgan's gothic tale of Southern decadence deepens into a searing investigation of racism's enduring legacy . . . Vaultingly ambitious, thrillingly well-written, charged with moral fervor and rueful compassion. How will this dazzling writer astonish us next time?" —Kirkus Reviews (starred review)

"Morgan has dared to write the kind of book that was presumed long extinct: a high literary epic of America." —Duncan White, The Telegraph (UK)

"[A] gorgeously textured novel ... Henrietta, possibly the most intellectually resplendent heroine I've met in a novel . . . C. E. Morgan has more nerve, linguistic vitality and commitment to cosmic thoroughness in one join of her little finger than the next hundred contemporary novelists have in their entire bodies and vocabularies . . . Nothing short of genius." —Jaimy Gordon, The New York Times Book Review

"Sport of Kings boasts a plot that maintains tension and pace, and Morgan weaves its characters, its themes, its several histories together in a marvelous display of literary control and follow-through." —Katherine A. Powers, Christian Science Monitor

"[A] rich and compulsive new novel . . . This book confirms [Morgan] as the new torchbearer of the Southern Gothic tradition . . . What emerges is a panoramic view of race relations in America, from the slow crumbling of the Jim Crow laws until shortly before the election of Barack Obama, with occasional glimpses into the more distant past. Racing provides the novel's overarching metaphor for race (a set of tracks that determine the course of a life, and for which the correct breeding is essential), and Morgan's white characters are hardly less constricted by history than her black ones. . . It's a bleak and bitter inversion of the American dream — a world in which circumstances are impossible to change, and legacies impossible to shake." —Edmund Gordon, The Financial Times

"A torchbearer for the new southern Gothic tradition." —Financial Times

"The splendor and barbarism of horse racing and the legacy of slavery are just two of the threads in this sprawling, magisterial Southern Gothic for the 21st century." —O, The Oprah Magazine
Farrar, Straus and Giroux, 9780374281083, 560pp.
Publication Date: May 3, 2016
About the Author
C.E. Morgan studied English and voice at Berea College and holds a master's in theological studies from Harvard Divinity School. She is the author of All the Living and lives in Kentucky.
The Sport of Kings opens with a question that resounds throughout the story: "How far away from your father can you run?" Later, Henry Forge reflects, "That was the game of youth, wasn't it—murdering one's father?" (p. 312) Henry, Henrietta, and Allmon Shaughnessy all rebel against their fathers' identities and values. How far away does each of them ultimately manage to run? What impact do their mothers have, present and absent?
John Henry Forge mixes learning with cruelty, arrogance, and isolation as he fashions an education for his son, Henry. How do Henry's lessons with his father compare to his teaching of Henrietta? And how does this compare with what Allmon learns during his time in juvenile detention? (p. 269)
When teaching Henrietta about Thoroughbreds, Henry says, "Evolution is a ladder, and our aim is to climb it as quickly as possible." (p. 105) There are many references to ladders throughout the book. What might these signify beyond Henry's understanding of evolution?
Unlike the Forges, Jamie Barlow, Ginnie Miller, Penn, and Lou, the veterinarians are not wealthy or powerful. They speak a plain language about a simple world, thereby offering comfort, relief, and sanctuary. What wisdom do they try to convey to Henry and Henrietta? How do they compare with the nonfamilial influences in Allmon's life?
When Henry is at last free of his father, letting the Forge farm go fallow so he can plant clover and raise horses, does he break free of the past or is he somehow perpetuating the legacy of his ancestors?
The Sport of Kings comprises a narrative thread about the Forge family and Hellsmouth interspersed with self-contained stories. Some of these stories read like myths or folktales; others have biblical echoes. How do these inform the main narrative, and how do they contribute to the themes of this novel?
What are Henrietta's passions as a girl and how do they shape the woman she becomes? How does she change after her encounter with Penn?
Are there times in their lives when the main characters experience real love as opposed to lust, admiration, greed, or other emotions they mistake or substitute for love? Do Henrietta and Allmon love each other?
Discuss the culture and codes of the Jockey Club. What is at stake besides money? What are the parallels between Hellsmouth's captivity and Allmon's?
What does Allmon learn from his grandfather? What is the meaning of his sermon? (pp. 215–221) How does the jockey Reuben Bedford Walker III relate to the Reverend?
What does the genesis story, featuring the God of Pine Mountain, say about the origins of human suffering?
How does Henry feel about horses as a boy? As a breeder? After Henrietta's death? Based on the last line of chapter 6, what might Hellsmouth's future hold?
Why doesn't Allmon kill Henry? When he goes into Henry's house to set it on fire, what is he seeking to destroy?
The book is structured with six chapters, five interludes, and an epilogue. What is the purpose of the interludes? Did they distract from or enhance your experience as a reader? How did you interpret the epilogue? Is there redemption in The Sport of Kings?
In The Sport of Kings and in her debut novel, All the Living, what images of longing and hunger does C. E. Morgan create? What is the ultimate source of solace for her characters? How do both novels capture humanity's relationship to the natural world?
or
Not Currently Available for Direct Purchase