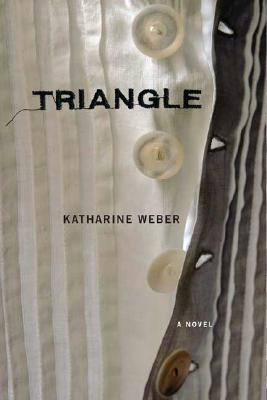 Triangle (Hardcover)
Farrar, Straus and Giroux, 9780374281427, 256pp.
Publication Date: June 13, 2006
Other Editions of This Title:
Paperback (5/15/2007)
* Individual store prices may vary.
Description
Esther Gottesfeld is the last living survivor of the notorious 1911 Triangle Shirtwaist fire and has told her story countless times in the span of her lifetime. Even so, her death at the age of 106 leaves unanswered many questions about what happened that fateful day. How did she manage to survive the fire when at least 146 workers, most of them women, her sister and fiancé among them, burned or jumped to their deaths from the sweatshop inferno? Are the discrepancies in her various accounts over the years just ordinary human fallacy, or is there a hidden story in Esther's recollections of that terrible day? Esther's granddaughter Rebecca Gottesfeld, with her partner George Botkin, an ingenious composer, seek to unravel the facts of the matter while Ruth Zion, a zealous feminist historian of the fire, bores in on them with her own mole-like agenda. A brilliant, haunting novel about one of the most terrible tragedies in early-twentieth-century America, Triangle forces us to consider how we tell our stories, how we hear them, and how history is forged from unverifiable truths.
Praise For Triangle…
Advance Praise for Triangle: "Katharine Weber's Triangle is a marvel of ingenuity, bridging history and imagination, astonishing musical inventiveness and genuine social tragedy. It is a wide-awake novel as powerful as it is persuasive, probing and capturing human verities."—Cynthia Ozick

"Katharine Weber has always been a brilliant and ingenious formalist; at last she has found a subject deep and durable enough to bear the jeweled precision of her gaze. Here one of our most irresistible writers meets one of the most immovable events of our history. Triangle is an incandescent novel."—Madison Smartt Bell, author of The Stone That the Builder Refused

"Slippery as an unreliable witness, Triangle maps the gap between memory and history. Out of the most unlikely materials, Katharine Weber has fashioned a generational mystery that plays as both academic farce and real-life tragedy."—Stewart O'Nan, author of The Good Wife

"Triangle is a finely written contemplation of love, memory, terror, music and DNA. Precise and clear-eyed, the novel examines the power of recollection in surviving overwhelming tragedy with both pathos and humanity."—Barbara Chase-Riboud, author of Hottentot Venus

"Blending music and memory together in arresting arrangement, 'Triangle' is a unique and poignant tale of the varieties of love and loss."—Rebecca Goldstein, author of Mazel and The Mind-Body Problem

Praise for The Little Women: "A talented and experienced novelist." —Richard Eder, The New York Times "Lively, interesting and funny. . .Weber's prose is, as ever, unflaggingly enjoyable." —Emily Barton, The New York Times Book Review Praise for The Music Lesson:
"Weber's skill is such that her puzzle engages the reader's attention throughout." —The New Yorker "Affecting and elegant." —Sylvia Brownrigg, The New York Times Book Review "A wonderful book." —Deborah Sussman-Susser, The Washington Post Book World
or
Not Currently Available for Direct Purchase