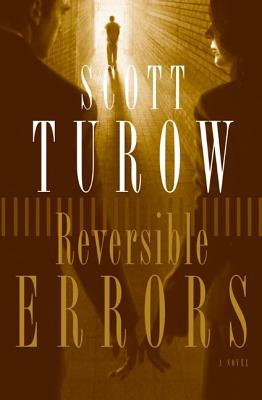 Reversible Errors (Hardcover)
Farrar Straus Giroux, 9780374281601, 448pp.
Publication Date: November 1, 2002
* Individual store prices may vary.
Description
A super-charged, exquisitely suspenseful novel about a vicious triple murder and the man condemned to die for it
Rommy "Squirrel" Gandolph is a Yellow Man, an inmate on death row for a 1991 triple murder in Kindle County. His slow progress toward certain execution is nearing completion when Arthur Raven, a corporate lawyer who is Rommy's reluctant court-appointed representative, receives word that another inmate may have new evidence that will exonerate Gandolph.
Arthur's opponent in the case is Muriel Wynn, Kindle County's formidable chief deputy prosecuting attorney, who is considering a run for her boss's job. Muriel and Larry Starczek, the original detective on the case, don't want to see Rommy escape a fate they long ago determined he deserved, for a host of reasons. Further complicating the situation is the fact that Gillian Sullivan, the judge who originally found Rommy guilty, is only recently out of prison herself, having served time for taking bribes.
Scott Turow's compelling, multi-dimensional characters take the reader into Kindle County's parallel yet intersecting worlds of police and small-time crooks, airline executives and sophisticated scammers--and lawyers of all stripes. No other writer offers such a convincing true-to-life picture of how the law and life interact, or such a profound understanding of what is at stake--personally, professionally, and morally--when the state holds the power to end a man's life.
About the Author
Scott Turow is the author of worldwide bestselling novels including Presumed Innocent, Innocent, Ordinary Heroes, The Burden of Proof, and Limitations. His works of nonfiction include One L, his journal from his first year at law school, and Ultimate Punishment, which he wrote after serving on the Illinois commission that investigated the administration of the death penalty and influenced Governor George Ryan's unprecedented commutation of the sentences of 164 death row inmates on his last day in office. Ultimate Punishment won the Robert F. Kennedy Book Award. He lives outside Chicago, where he is partner in the firm of SNR Denton (formerly Sonnenschein, Nath & Rosenthal).
Praise For Reversible Errors…
"No one on the contemporary scene writes better myster-suspense novels than Scott Turow."
--Bill Blum, Los Angeles Times Book Review

"When Scott Turow writes about a milieu, he knows whereof he speaks. You know he made it up, but you also know it's real."
--George V. Higgins, Chicago Tribune

"Turow brings a literary sensibility to a grit-and-gravel genre: if he calls to mind any comparison, it's to John le Carre. His novels are shaped by [a] studied bleakness, an introspect's embrace of the gray-zone ambiguities of modern life."
--Gail Caldwell, The Boston Sunday Globe

"Turow is the class act of legal thriller writers."
--Publishers Weekly

"Turow moves skillfully between past and present, revealing tiny tidbits of fact, circumstance, and motive as he goes and leaving it up to the reader not only to construct the story's linear progression but to understand the significance of the book's title as both a legal entity within its plot and a personal reality for its characters."
--Library Journal
or
Not Currently Available for Direct Purchase