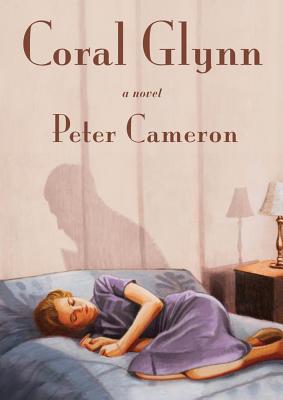 Coral Glynn (Hardcover)
Farrar Straus Giroux, 9780374299019, 210pp.
Publication Date: February 28, 2012
Other Editions of This Title:
Paperback (2/26/2013)
Compact Disc (3/6/2012)
MP3 CD (3/6/2012)
* Individual store prices may vary.
Description
Coral Glynn arrives at Hart House, an isolated manse in the English countryside, early in the very wet spring of 1950, to nurse the elderly Mrs. Hart, who is dying of cancer. Hart House is also inhabited by Mrs. Prence, the perpetually disgruntled housekeeper, and Major Clement Hart, Mrs. Hart's war-ravaged son, who is struggling to come to terms with his latent homosexuality. When a child's game goes violently awry in the woods surrounding Hart House, a great shadow love, perhaps descends upon its inhabitants. Like the misguided child's play, other seemingly random events a torn dress, a missing ring, a lost letter propel Coral and Clement into the dark thicket of marriage.
A period novel observed through a refreshingly gimlet eye, Coral Glynn explores how quickly need and desire can blossom into love, and just as quickly transform into something less categorical. Borrowing from themes and characters prevalent in the work of mid-twentieth-century British women writers, Peter Cameron examines how we live and how we love with his customary empathy and wit.
About the Author
Peter Cameron is the author of Andorra (FSG, 1997), The City of Your Final Destination (FSG, 2002), and Someday This Pain Will be Useful to You (FSG, 2007). His work has appeared in The New Yorker, Grand Street, and The Paris Review. He lives in New York City.
Praise For Coral Glynn…
Praise for Someday This Pain Will Be Useful To You:

"Deliciously vital right from the start . . . A piece of vocal virtuosity and possibly Cameron's best book . . . It is a bravura performance, and . . . a stunning little book." —Lorrie Moore, The New York Review of Books
Praise for Coral Glynn:
"A sad, beautiful, absorbing story of love missed, love lost, love found … Cameron has taken great pains to artfully reveal the wounding shards of personal history that motivate—or enervate—every character. They lie inside each person, so the reader has the sense of their hidden presence even before the lacerating shock when they're let loose. Quite apart from the narrative drive, there is plenty of propulsion in the powerful elegance of the writing of this story of a young nurse named Coral Glynn." —Dominique Browning, The New York Times Book Review
"Peter Cameron spent part of his childhood in England, so his accent, so to speak, is authentic; but it's also derived from his veneration for British miniaturists like the novelists Elizabeth Taylor and Barbara Pym. . . Pull up a chair by the fire and settle in, but don't get too lulled by the domestic setting, because Cameron's writing is full of sharp angles and unanticipated swerves into the droll and the downright weird . . . Coral Glynn is young, alone in the world, and described by other characters as 'rather pretty . . . in a plain way.' If that phrase puts you in mind of Jane Eyre, it should; Cameron also doffs his cap to Daphne DuMaurier's classic about a solitary orphan, Rebecca. I mean it as the highest compliment when I say that Coral Glynn is not 'about' anything so much as it is about the pleasures of storytelling. Even throwaway scenes are so closely observed, they offer the delight of the unexpected word or detail. [Cameron] artfully compresses so many beloved English stories and tropes into one smashing novel." —Maureen Corrigan, NPR
"Some novels hit you twice: while you're caught in their spell, and then again, after you've finished and are left wondering, What was that all about? At first blush, Peter Cameron's Coral Glynn is a curio—an atmospheric period piece. In its simplicity, it seems a throwback to mid-20th-century domestic novels, but with echoes of Jane Eyre—a sort of Gothic lite. However, its concerns with repressed homosexuality, lies of omission and whether it's preferable to settle for 'a quiet, decent life' or hold out for greater fulfillment are timeless . . . Cameron revisits the themes of alienation and duplicity explored in his contemporary novels set in America, which include Andorra, The Weekend and Someday This Pain Will Be Useful to You. His writing is as quiet and unassuming as his heroine, with occasional flashes of surprising beauty. Holly leaves shiver 'metallically . . . the sound of the world asking once again to be assuaged.' The various strands of Coral Glynn come together as neatly as a schoolgirl's early morning braid. But some loose ends inevitably work their way free—and that's where, in the end, Cameron obliquely directs our focus . . . What do our reactions to this story—and specifically, our propensity to seek a happily-ever-after, all's-well-that-ends-well ending—indicate about us? Cameron writes, 'How was it ever possible to know who, or what, people really were? They were all like coins, with two sides, or die, with six.' In retrospect, Cameron's mesmerizing, melancholy novel is not as pat as it seems. And that's where it really gets interesting." —Heller McAlpin, NPR
"Peter Cameron [is] an elegantly acute and mysteriously beguiling writer . . . The plots, the ventures, the encounters of his characters, instead of taking them from point A to point B, abduct them into unintended and more expansive itineraries." —Richard Eder, The Boston Globe
"A big, dark house in the English countryside, with its brooding, damaged master; the pretty but gawky young woman who comes to work there—and to stumble over secrets in gloomy hallways: These are the elements of an old-fashioned gothic tale, and also of Peter Cameron's lovely, enigmatic new novel, Coral Glynn . . . There's a way stories like this are supposed to go, and Coral Glynn both does and doesn't play by the old rules . . . Coral Glynn is a tribute to a certain breed of novel most often written by British women in the mid-20th century: astringently unsentimental, disciplined, replete with half-acknowledged emotions moving like the shadows of alarmingly large fish deep beneath the surface of the sea. Because their own time preferred to valorize a more chest-thumping sort of writer, their brilliance has been almost forgotten. Some, like Muriel Spark, never entirely slipped from view. Others, like Elizabeth Taylor, are just now being revived. There's a dash of Daphne du Maurier here, too, and a touch of the sublime Barbara Pym . . . Like Cameron's novels, these books have won a following that makes up in tenacity for what it lacks in size. The audience for both keeps on growing, one devoted reader at a time." —Laura Miller, Salon
"In his moody and haunting Coral Glynn, Peter Cameron serves up all the elements of gothic fiction . . . The novelist adds enough twists and tensions to make the book feel refreshingly new . . . With its echoes of Iris Murdoch's moral fables and Daphne du Maurier's lush romances, Coral Glynn is like an engrossing black-and-white movie for a rainy afternoon—a tale of clouded hearts, hidden motives and dangerous affections." —Mark Doty, More Magazine
"Like its packaging, Peter Cameron's Coral Glynn is spare and unassuming. Mr. Cameron announces his talent in the way that matters: by telling a riveting tale with an often heartbreakingly pure prose style . . . Though American, Mr. Cameron is presenting an updated version of the classic English novel of manners, with its themes of balked love and painfully polite misunderstandings. Every timorous gesture points to some profound psychological fear . . . Scenes unfold with the exquisite design of a one-act play, with props skillfully deployed to comic and poignant effect . . . [Cameron's] writing . . . is bracingly unvarnished and unsentimental, stripped of pity or condescension. It is as though he has set an X-ray machine before the traditional English drawing room, leaving its demure occupants exposed in their loneliness and well-meant follies—and revealing them as movingly human." —Sam Sacks, The Wall Street Journal
"[Cameron's] chief literary virtues are wit, charm, and lightness of touch, qualities infrequently found in contemporary American fiction . . . Cameron is above all a novelist of manners, building his effects from the drama and comedy of human relationships, working always on a small scale . . . [He] specializes in emotional subtlety and unspoken desires—all the while hinting at an almost overwhelming disorder swirling beneath the placid surface . . . We may be so slow to recognize Cameron as a twenty-first-century American master because he has the sensibility of a twentieth-century British one." —Christopher Beha, Bookforum
"Cameron writes great novels the way they are intended to be, as art of pure imagination. Never repeating himself, ever expanding into new territory, Cameron for the first time here sets his story in England and in the past . . . Strange relationships, double personalities, and the word 'odd' echo throughout this disquieting novel that captures what it must have been like to live in a nation muddling through profound shock in the war's long aftermath. Really, the book is about depression, yet it perpetually glows with wry or laugh aloud moments . . . With its vaguely dreamlike aura and its accusation of murder, the book's mood is closest to that of Cameron's third novel, Andorra. But Coral Glynn is even better. It takes bigger leaps, goes deeper, and to my mind is more nervewrecking because the well-meaning characters make such terrible choices. The only choice for you to make is when to read it because as one of the year's best books it cannot be missed." —Stephen Bottum, Band of Thebes
"Beauty and loss suffuse Peter Cameron's atmospheric period novel, set in the English countryside in the 1950s. When she is hired to care for a dying woman at the woman's isolated home, a young nurse discovers that the secluded mansion is also inhabited by the dying woman's wounded-veteran son. Exploring themes of love and longing, Cameron's skillfully wrought tale lures readers into a somber, dreamlike world."  —Barnes & Noble (Best of the Month pick)
"With its atmospheric Fifties setting and stylish writing, this is one of Cameron's . . . finest novels." —Library Journal
"Cameron's shimmering and expectant prose infuses this deceptively simple novel with an incandescent depth . . . The decidedly somber and gothic tone of the narrative rings the perfect warning note as the reader begins to suspect that a standard fairy-tale ending is highly unlikely for a cast of lost souls forlornly muted by unrequited longings." —Booklist
"Set in the English countryside in the aftermath of WWII, this quietly compelling sixth novel from Cameron . . .  focuses on the story of the eponymous heroine, Coral, a nurse, sent to Hart House in 1950 to tend the dying Mrs. Hart . . . The book is suffused with a lonely sadness and an aura of the surreal, and the many dramatic events in Coral's life are entirely plausible thanks to Cameron's skill as a storyteller."— Publisher's Weekly (starred review)
"As I entered the time machine of Coral Glynn, I was so absorbed by the pull of Cameron's compelling prose and barbed wit that I stopped wondering why he chose such an unlikely setting. The novel is a suspenseful yarn involving murder, sex, and a biting critique of social mores. In its maze of misdirection and repartee, it could be a screwball comedy if it weren't at times so tragic . . . Cameron is an expert at banter, the veneer over all left unsaid . . . The milieu that Cameron creates is a masterpiece of indirection and understatement, deceptions of convenience, and the hushed tones of shame and fear . . . As the book unravels, it reveals the toxicity of chronic deception. . . Though set in the past, Coral Glynn could only be written now." —Sharon Harrigan, The Nervous Breakdown
"Coral Glynn, Peter Cameron's wonderfully weird new novel, alludes to a number of literary genres and earlier time periods but is still quite original and rich with interesting, unexpected plot twists. Mr. Cameron's novel is utterly compelling, interesting, and terrifically well written . . . Coral Glynn pays homage to the postwar British novel, as well as to the gothic novel and novel of manners, but it never seems imitative or derivative. The blending of different genres coupled with the spare, controlled, beautifully composed prose contributes to the novel's slightly anachronistic style. The story takes place in England but is written by an American; the plot has gothic elements and is suspenseful, but the writing is lean and precise; the tale is sad and unsettling but includes bits of humor. Coral Glynn is full of surprises at every turn . . . Peter Cameron conveys so effectively in Coral Glynn how difficult it is to connect and communicate . . . Through his exquisite prose Mr. Cameron creates an engaging and thoughtful tale about damaged, complex people who want to connect." —Ariel Balter, New York Journal of Books
"[Coral Glynn] is a fanciful, unpredictable curiosity of a novel, one which, I am happy to report, is immensely entertaining." —Katherine A. Powers, Barnes and Noble Review
"Coral Glynn is a beguiling and moody whodunit that examines the harrowing consequences of lives lived disingenuously . . . the book has a subtle, atmospheric tableau that's rich in wit and unrequited affections." —Dan Lopez, Time Out New York
"Coral Glynn is . . . a beautifully controlled, suspenseful novel that smartly renders melodramatic events into credible, even empathetic moments. Cameron is such a clear, wry writer who knows precisely what he's after, and his style is so restrained, that he achieves the feat of making outrageous occurrences feel understandable. Each of our lives, whether we want to admit it or not, has a touch of melodrama." —Clairborne Smith, The Daily Beast
"The pleasure of this novel are its lovely, restrained writing and its quite power to keep the reader turning pages." —Tom Beer, Newsday
"Coral Glynn is quite compelling . . . Cameron works with a deft hand, never succumbing to histrionics . . . it's evident that Cameron is having fun with the material.  His light and breezy style at times suggests a Barbara Pym-like comedy of manners . . .  The dialogue, as well, is brisk and crisp, evoking upper-crust poshies at their wittiest." —Viet Dinh, Lambda Literary
"There are so many intriguing aspects to Peter Cameron's latest novel, Coral Glynn, that I have no reservations in recommending it enthusiastically . . . The plot works itself out in such a way, that only the reader can be aware of the near misses, the parallels and the intersections that link thematically the journeys of the principals. This dramatic irony lifts the reader above precarious contingencies of the couple's unhappiness. So lifted we look down on a world we cannot quite understand and are tempted to consign to that country where things are done differently." —Edward T. Wheeler, Commonweal Magazine
or
Not Currently Available for Direct Purchase