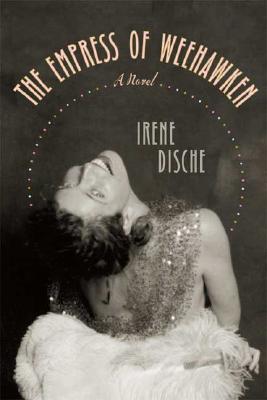 The Empress of Weehawken (Hardcover)
Farrar, Straus and Giroux, 9780374299125, 320pp.
Publication Date: August 7, 2007
Other Editions of This Title:
Paperback (7/22/2008)
* Individual store prices may vary.
Description
At the end of what is (she cannot help observing) an extraordinary life, Elisabeth Rother has decided to write her memoirs. She brushes aside her narrow escape with her Jewish husband from the Nazis, and the perilous voyage to the New World of New Jersey. The subject that really consumes her is the waywardness of her impossible daughter, Renate, and her granddaughter, Irene. Renate performs autopsies on the bodies of politicians whom death has harvested in the nighttime arms of their mistresses. Worse, she sleeps on unironed sheets. Irene drops out of school to roam the world, refuses to correct her nose with plastic surgery, and shows alarming signs of enjoying sex. What is to be done with such women?

A curiously touching love letter to the difficult but sustaining love of mothers and daughters, The Empress of Weehawken is a masterpiece of comedy with an unexpected lilt of redemption at its close.
About the Author
Irene Dische's work has appeared in numerous magazines, including "The New Yorker," and her books, published in twenty-two countries, have included international bestsellers. She divides her time between Berlin and Rhinebeck, New York.
Praise For The Empress of Weehawken…
"Incredibly witty, beautifully written… 'The Empress of Weehawken' is a potent stew of class, sex and religion, as well as cultural and generational clashes, and Dische crafts a glorious misanthrope in her fictionalized version of her grandmother." – The Star-Ledger
"Brilliant… discomfitingly funny… [Dische's] narrator is as winning and willful as any reader could wish for… [A] marvelous exploration of honor and identity, greed, sacrifice and just deserts… Just as Dische's staccato rhythms and deadpan sentences stretch into lyricism, so too what seems stark, even cynical, moves into an entirely unsentimental, deeply satisfying (and sometimes scary) love." -- Newsday
"Self-centered, insufferable narrators are hardly strangers to contemporary fiction, but it helps if they're as funny as they are grandiloquent. …The voice of the reprobate-empress here is pitch-perfect…Dische has captured this fictionalized grandmother…with pepper and grace." —Gail Caldwell, Boston Globe
"A vivid, rollicking tour…The real grandeur of The Empress of Weehawken…lies in the narrator's voice. Pure as a bell, always unerringly true to character, Frau Rother is drawn as accurately as the slice of a surgeon's scalpel. And that's what the author is doing here, performing autopsies on the characters of her family." —Los Angeles Times
"Superb…Razor-sharp, desert-dry and luxuriantly ironic…The story covers three generations, yet no individual is given short shrift, and even minor players are multidimensional. Frau Rother herself is an absolute triumph...While completely satisfying, the last page feels turned too soon. That bittersweet sense of having enjoyed the ride but being sad that it's over is as much as any reader can ask for." —San Diego Union-Tribune
"Dense, dark family history loosely based on the author's own becomes relatable and funny through the no-nonsense narration of Elisabeth Rother, an upstanding Catholic German who marries a Jewish doctor before WWII." —Entertainment Weekly
"Every page is a delight…[in] this brutally funny debut…Dische evokes human failings so skillfully that readers will catch themselves laughing at mankind at its cruelest and darkest." —Publishers Weekly
"Dische manages to blend the comic and the poignant in a style that captivates and delights . . . Highly recommended." —Library Journal (starred review)
"Enthralling." —Kirkus Reviews
"I would tell you
The Empress of Weekhawken
is my favorite book, but you'd think I was exaggerating. So let's just leave it at: it's perfect." —Patricia Marx, author of
Him Her Him Again The End of Him
"Frau Professor Doktor Rother is stubborn, hypochondriacal, selfish, devoid of the slightest sentimentality, judgmental, a creature of infinite blame and contempt. She is also, by the way, brutally, brutally funny. Two parts honesty, one part arsenic. I couldn't get enough of her life story—Irene Dische made me laugh at the shock of it all." —Glen David Gold, author of
Carter Beats the Devil
or
Not Currently Available for Direct Purchase