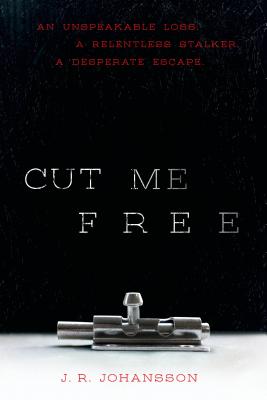 Cut Me Free
Hardcover

* Individual store prices may vary.
Other Editions of This Title:
Paperback (10/11/2016)
Description
Seventeen-year-old Charlotte barely escaped from her abusive parents. Her little brother, Sam, wasn't as lucky. Now she's trying to begin the new life she always dreamed of for them, but never thought she'd have to experience alone. She's hired a techie-genius with a knack for forgery to remove the last ties to her old life. But while she can erase her former identity, she can't rid herself of the memories. And her troubled history won't let her ignore the little girl she sees one day in the park. The girl with the bruises and burn marks.
That's when Charlotte begins to receive the messages. Threatening notes left in her apartment--without a trace of entry. And they're addressed to Piper, her old name. As the messages grow in frequency, she doesn't just need to uncover who is leaving them; she needs to stop whoever it is before anyone else she loves ends up dead.
Praise For Cut Me Free…
". . . this suspenseful novel focuses attention on the plight of enslaved and abused children through an action/adventure plot." —BCCB

"This chiller for older teens offers an exceptional, albeit highly disturbing, narration by a survivor of abuse." —VOYA

"Richly developed characters, swift pacing, and a present-tense narrative plunge the reader effectively into the moment, while Johansson's empathy for victims of domestic abuse draws attention to an important issue." —Booklist

"In this breathless, melodramatic escape from fantasy, a profoundly traumatized teenage girl manages to exorcise her demons, vanquish an evil human trafficker, and find true love." —School Library Journal

"After escaping abuse at the hands of her parents, one girl must fight to save herself and those closest to her from a new threat . . . A thriller tracing the evolution of a strong-willed protagonist as she ralliest against the demons of her past." —Kirkus Reviews

"A superb blend of mystery and romance, it's never what you expect. A masterpiece." —Jennifer L. Armentrout, #1 New York Times-bestselling author of the Lux and Covenant series

"Your heart will ache with sympathy and pound with terror in rapid alternation as you read J.R. Johansson's breathtaking novel." —Emmy Laybourne, author of the Monument 14 trilogy

"Every page of Cut Me Free is eerier and more haunting than the last. Piper is an honest and daringly brave narrator with a voice that will captivate readers until the very end." —Sarah Harian, author of The Wicked We Have Done

"Tense and addictive, Cut Me Free is a gripping psychological thriller that will stay with you long after you've finished the last page." —Gretchen McNeil, author of Ten and the Don't Get Mad series

"Chilling, heartbreaking, and compulsively readable. These characters will haunt you." —Jennifer Lynn Barnes, author of The Naturals

"A gripping thriller about the fierceness of hope, even in the face of the unspeakable." —Julie Berry, author of All The Truth That's in Me

"Cut Me Free is a beautifully written, dark, suspenseful thriller that gets under your skin on page one and never lets up." —Michelle Gagnon, author of Don't Turn Around

"Johansson never loses sight of her determination to instruct readers about the evils of human trafficking and child abuse, but her story suffers from sensationalism." —Publishers Weekly
Farrar, Straus and Giroux (BYR), 9780374300234, 304pp.
Publication Date: January 27, 2015
About the Author
J.R. Johansson is the author of Insomnia and Paranoia. In researching for Cut Me Free, she found several stories about human trafficking which fueled her conviction to join the fight against it. J.R. Johansson lives on the foothills of the Utah mountains with her two young sons and a wonderful husband.
or
Not Currently Available for Direct Purchase