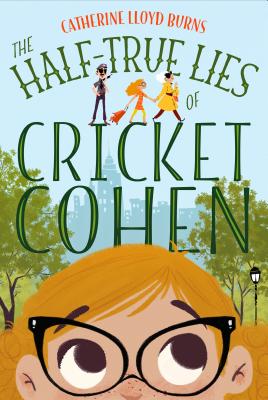 The Half-True Lies of Cricket Cohen (Hardcover)
Farrar, Straus and Giroux (Byr), 9780374300418, 256pp.
Publication Date: August 22, 2017
Description
Cricket Cohen isn t a liar, but she doesn t always tell the exact truth. She loves thinking about geology and astronomy and performing tricky brain surgery on her stuffed animals. She also loves conspiring with Dodo, her feisty grandmother who lives in the apartment right next door. And one Manhattan weekend when she's in hot water with her teacher and her controlling parents over a fanciful memoir essay, Cricket goes along with Dodo's questionable decision to hit the bricks. Imagining all sorts of escapades, Cricket is happy to leave home behind. But on a crosstown adventure with an elderly woman who has her own habit of mixing truth and fantasy, some hard realities may start to get in the way of all the fun.
About the Author
Catherine Lloyd Burns has appeared in numerous TV shows, including Law & Order and Malcolm in the Middle. She is also the author of The Good, the Bad & the Beagle. She lives in Brooklyn, NY.
Advertisement