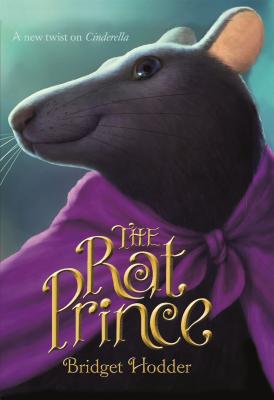 The Rat Prince (Hardcover)
A New Twist on Cinderella
Farrar, Straus and Giroux (BYR), 9780374302139, 272pp.
Publication Date: August 23, 2016
* Individual store prices may vary.
Description
Before Cinderella's stepmother and stepsisters moved into Lancastyr Manor, Cinderella was known as the Lady Rose de Lancastyr. Then her stepmother forced her to become a kitchen maid and renamed her. At first the rats of the manor figure Cinderella for a lack-wit and take pity on her by bringing her food and a special family heirloom. But when Cinderella's stepmother finds a way to prevent her from attending the ball, the rats join forces to help her. The night of the ball is filled with magic and secrets--not least of all who Lady Rose will choose to be her Prince Charming.
A Margaret Ferguson Book
About the Author
Bridget Hodder was previously an archeologist and currently works to help families who struggle with autism. The Rat Prince is her debut novel. She lives with her family in New England.
Praise For The Rat Prince: A New Twist on Cinderella…
"You may think you know the story of Cinderella, but Prince Char will set you straight. Did we mention Char is a rat? Char pities Cinderella because of her unfortunate stepmother situation, and hopes for the best for her: that Prince Geoffrey will fall in love with her at the king's ball. However, after some spying, Char and his friends discover that Geoffrey is fatally cruel. Upon returning home, a goddess recruits Char to serve as a temporarily human footman so Cinderella can attend the ball in style. While trying to protect her, Char realizes that he is in love with Cinderella. Even crazier, she returns his regard! But after the clock strikes 12 and the spell dissolves, can they find a 'happily ever after'? Notable differences between this and the mainstream tale include an especially spirited Cinderella, a sweet stepsister, and, of course, supersentient rats. The alternating first-person viewpoints of Prince Char and Cinderella make for steady pacing, and...this story will still appeal to fans of fractured fairy tales." —Booklist