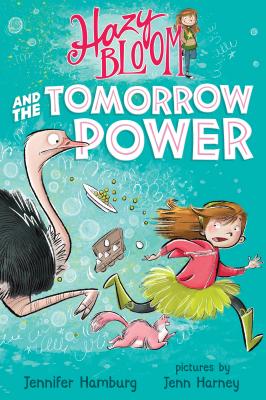 Hazy Bloom and the Tomorrow Power (Hardcover)
Farrar, Straus and Giroux (Byr), 9780374304942, 176pp.
Publication Date: February 28, 2017
* Individual store prices may vary.
Description
One perfectly ordinary afternoon, a vision flashes through third-grader Hazel "Hazy" Bloom's mind--of flying peas. The next day in the school cafeteria, a food fight erupts that involves the very same airborne veggie. After one or two more seemingly silly visions come true in unexpected ways, Hazy realizes she has a strange new power to foresee a visual clue about trouble that's on its way within twenty-four hours. But seeing is not always understanding, and headstrong Hazy quickly discovers that "tomorrow power" sometimes only gives her the ability to make a hilarious mess of things instead of saving the day.
About the Author
Jennifer Hamburg is an Emmy-winning children's television writer who has written for hit shows such as Doc McStuffins, Daniel Tiger's Neighborhood, and Super Why! She is the author of several picture books, including A Moose that Says Moo, and lives with her family in Houston, Texas. Jenn Harney is an illustrator and toy designer who lives in Twinsburg, Ohio.