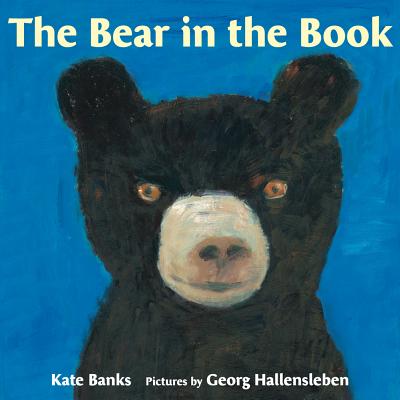 The Bear in the Book (Hardcover)
Farrar, Straus and Giroux (Byr), 9780374305918, 36pp.
Publication Date: October 16, 2012
Description
It's time for bed, and a little boy chooses his favorite book for his mother to read to him. The bear in the book is preparing for his own deep slumber, hibernating through the winter while humans and other animals explore the snowy landscape around him. Just when the bear wakes up to greet the spring, the boy drifts off to sleep. Kate Banks' soft and rhythmic text is brought to life by Georg Hallensleben's strong, expressive paintings in this bedtime read that will carry young readers through the seasons.
About the Author
Author Kate Banks and illustrator Georg Hallensleben have collaborated on several books, including And If the Moon Could Talk, winner of the Boston Globe-Horn Book Award, The Cat Who Walked Across France, Close Your Eyes, and The Night Worker, winner of the Charlotte Zolotow Award. Banks lives in the South of France with her husband and two sons. Hallensleben lives in Paris with his wife and three children.
Praise For The Bear in the Book…
"Coziness pervades every inch of 'The Bear in the Book,' a bedtime story by Kate Banks filled with Georg Hallensleben's sumptuously soft paintings. Words and images work together to create a marvelous Russian-doll effect: The person reading this book to a child is also, through the mother in the book, reading a story about a bear to a boy in the book—as well as telling the story of the hibernating bear. All three tales come to an end virtually simultaneously; the effect is enchanting."--The Wall Street Journal
"In 'The Bear in the Book,' readers are in the hands of two masters—Banks with her well-chosen words and Hallensleben with his lush, color-saturated paintings."--The New York Times
"With its quiet, gentle tone, this is perfect for one-on-one bedtime reading as well as for introducing hibernation, sleep cycles, and seasonal change, but the engaging, double-spread pictures will please crowds, too."--Booklist, starred
"As with previous bedtime books by these fine collaborators, short simple sentences create a tranquil, soothing air, while the lush textured oil paintings fill the pages with dense color. But the most valuable thing about this gem might be that it demonstrates a best practice, to the benefit of children and parents alike."--School Library Journal, starred  "This is, quite literally, what reading with a child is all about."--Publishers Weekly, starred "A tribute to the power of books to connect and the love that parents everywhere show when they share books with children at the end of the day, this picture book is simply spectacular."--Kirkus, starred "This would of course make a fine bedtime story; it might also be interesting to use as a catalyst for discussion about the love of books and reading." -- BCCB
Advertisement