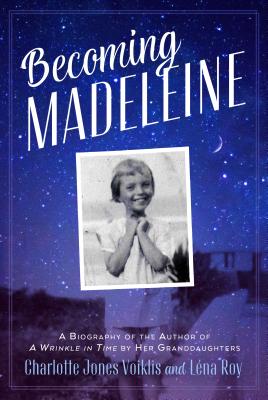 Becoming Madeleine (Hardcover)
A Biography of the Author of a Wrinkle in Time by Her Granddaughters
Farrar Straus Giroux, 9780374307646, 176pp.
Publication Date: February 6, 2018
Description
This middle-grade biography explores the life and works of Madeleine L'Engle --written by her granddaughters.
This elegant and insightful biography of Madeleine L'Engle (1918-2007) was written by her granddaughters, Charlotte Jones Voiklis and Lena Roy. Using never-before-seen archival materials that include photographs, poems, letters, and journal entries from when Madeleine was a child until just after the publication of her classic, A Wrinkle in Time, her granddaughters weave together an in-depth and unique view of the famous writer. It is a story of overcoming obstacles--a lonely childhood, financial insecurity, and countless rejections of her writing--and eventual triumph. Becoming Madeleine will speak not only to fans of the icon's work, but also to anyone interested in writing.
About the Author
Charlotte Jones Voiklis has a Ph.D. in Comparative Literature and manages Madeleine L'Engle's literary legacy. She lives in New York City.Lena Roy works with young writers in Westchester and Connecticut as the Regional Manager for Writopia Lab. She is also the author of the young adult novel, Edges. She lives in New York.
Advertisement