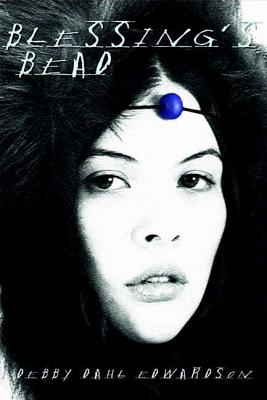 Blessing's Bead (Hardcover)
Farrar Straus Giroux, 9780374308056, 178pp.
Publication Date: November 10, 2009
* Individual store prices may vary.
Description
Nutaaq and her older sister, Aaluk, are on a great journey, sailing from a small island off the coast of Alaska to the annual trade fair. There, a handsome young Siberian wearing a string of cobalt blue beads watches Aaluk "the way a wolf watches a caribou, never resting." Soon his actions and other events more horrible than Nutaaq could ever imagine threaten to shatter her I nupiaq world. Seventy years later, Nutaaq's greatgranddaughter, Blessing, is on her own journey, running from the wreckage of her life in Anchorage to live in a remote Arctic village with a grandmother she barely remembers. In her new home, unfriendly girls whisper in a language she can't understand, and Blessing feels like an outsider among her own people. Until she finds a cobalt blue bead Nutaaq's bead in her grandmother's sewing tin. The events this discovery triggers reveal the power of family and heritage to heal, despite seemingly insurmountable odds.
Two distinct teenage voices pull readers into the native world of northern Alaska in this beautifully crafted and compelling debut novel.
About the Author
We are all of us reflections of the experiences we've had, the places we've lived, the people we've loved. I've lived for over 30 years on the shores of the Arctic Ocean, a place of many challenges and many rewards. I haven't always lived here, but I've always lived in northern places. I grew up in Minnesota, where I spent summers with my mother at our family cabin on an island in the boundary waters of the Canadian border. My mother was an artist and I was a dreamer...and a reader. I read constantly and dreamed of becoming a writer. As I grew older, I ventured even further north, to Noway, the land of my ancestors where I immersed myself in the Norwegian culture and learned the language. I attended Nansenskolen in Lillehammer--long before Lillehammer became the site of the winter Olympics.The school was named after Fridjof Nansen, arctic explorer. Little did I know that I would follow Nansen's footsteps, north to the arctic--not as an explorer, but as a wanderer.My wanderings took me to northern Alaska, home of the Inupiat, the "real people." There I found a mentor who taught me to see the world through his eyes. It was a good world.I married this man whose grandfather, as it turned out, was Norwegian. Together we've raised seven children who are now living all over the country and across the globe from Washington DC to Austrailia.When I was a kid, I wanted to be a writer. Along the way I've worked as a nurse's aide, a waitress, a pipeline worker, a radio reporter, a PR writer, a college director and a school board president. And now, at last, I really am a writer. Isn't it interesting how life works?As many writers do, I write what I know, and through knowing it in my own way, make it my own, something both very old and very new at the same time, straddling the distinct and sometimes divergent traditions that make me who I am.DEBBY DAHL EDWARDSON'S first book, Whale Snow, was named an NCSS/CBC Notable, a Banks Street Best, Independent Publishers, Best Picture Book of the Year and an IRA Notable Book for a Global Society. She earned an MFA at Vermont College in 2005.
Praise For Blessing's Bead…
"Concrete and symbolic references to the transforming power of language, names, and stories link the two narratives, but it's the Nutaaqs' rhythmic, indelible voices—both as steady and elemental as the beat of a drum or a heart—that will move readers most. A unique, powerful debut." —Starred, Booklist

"Atmospheric yet restrained, this is a moving account of what's changed and what remains in Inupiaq life." —Bulletin of the Center for Children's Books

"The community's sharing of a whale adds color, as do the authentic imagery, details, and language that pervade this memorable story." —Horn Book

"Blessing makes an emotional journey of self-discovery, as Edwardson weaves a fascinating portrait of a family's rich history." —Publishers Weekly

"This unique and fascinating tale is told in an evocative voice that includes Village English, school English, Native language, and colloquialisms." —School Library Journal

"Edwardson treads an elegant line in her perspective: Blessing is both an insider—Iñupiaq—and an outsider still learning exactly what that means. It's a perspective that allows any reader in, and they'll learn much about the power of stories and names and how to use them both." —Kirkus Reviews

"This heartwarming story is richly told in the tradition of storytelling and its characters grow up in and come to love." —ALAN Online
"An outstanding novel.  Every young person and adult should read this page-turning look into the culture of the Iñupiaq Eskimos. It is both a compelling and an enriching tale." —Jean Craighead George, author of the Newbery Medal Book Julie of the Wolves and the Newbery Honor Book My Side of the Mountain

"Blessing's Bead is beautifully seen, glinting with Arctic light. It is also beautifully heard. Edwardson's voice is as clear and fresh as a wind off the frozen sea. There are passages that simply take your breath away." —Tim Wynne-Jones, award-winning author of the Rex Zero books

"Blessing's Bead is a gem—lyrical, fresh—and a compelling story, too. What a unique and universal tale!" —Marion Dane Bauer, author of the Newbery Honor Book On My Honor and Killing Miss Kitty and Other Sins
or
Not Currently Available for Direct Purchase