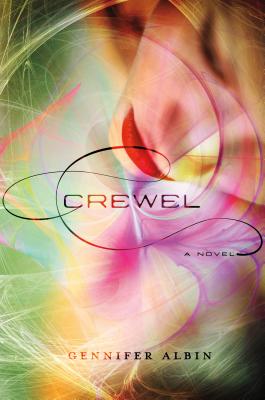 Crewel (Hardcover)
Farrar, Straus and Giroux (Byr), 9780374316419, 368pp.
Publication Date: October 16, 2012
* Individual store prices may vary.
Winter 2012 Kids Next List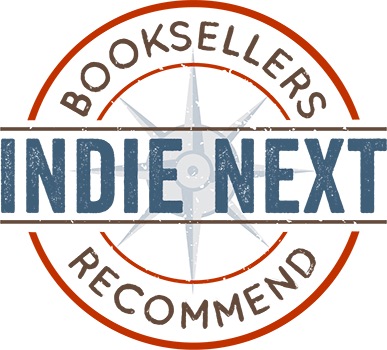 "Adelice lives in a world managed by women who are able to weave time and events. Every aspect of life is controlled by the Guild and all resources by the Spinsters, a group of women who are able to spin threads of time and matter and thus control the population. This accomplished debut is ideal for fans of The Hunger Games with the promise of a sequel to come!"
— Patricia Worth, River Reader LLC, Lexington, MO
View the List
Description
Deadly Secrets
Tangled Lies
Woven truths
Incapable. Awkward. Artless. That's what the other girls whisper behind her back. But sixteen-year-old Adelice Lewys has a secret: She wants to fail. Gifted with the ability to weave time with matter, she's exactly what the Guild is looking for, and in the world of Arras, being chosen to work the looms is everything a girl could want. It means privilege, eternal beauty, and being something other than a secretary. It also means the power to manipulate the very fabric of reality. But if controlling what people eat, where they live, and how many children they have is the price of having it all, Adelice isn't interested.
Not that her feelings matter, because she slipped and used her hidden talent for a moment. Now she has one hour to eat her mom's overcooked pot roast. One hour to listen to her sister's academy gossip and laugh at her dad's jokes. One hour to pretend everything's okay. And one hour to escape.
Because tonight, they'll come for her.
About the Author
Gennifer Albin holds a master's degree in English literature from the University of Missouri and founded the tremendously popular blog theconnectedmom.com. She lives in Lenexa, Kansas, with her husband and two children. Q&A with Gennifer: Would you describe the world of Arras?Arras is a world of cocktails, beautiful women who hide deadly secrets behind their made-up faces and silk stockings, and men who fear women so much that women have been forced into powerless roles. No one is quite who they seem and in the middle of it all, sixteen-year-old Adelice has to navigate a tangled web of lies and conspiracy to unravel the truth about her world and her identity.What inspired you to create such a world?I wanted to create a world that wasn't anything you might expect from a story about girls weaving the fabric of life. Weaving, sewing, and other needlecraft have always been considered womanly arts, so I chose to build Arras into a glamorous, but very Mad-Menesque world. There I can explore how girls feel about traditional jobs and responsibilities as well as the temptation of luxury and fame. And let's face it, writing characters in fedoras and pin curls is fun.Are you like any of the characters in the book?Eventually a high school teacher of mine is going to expose that Adelice gets her penchant for challenging authority from me. I've always been a big fan of the comeback, but as I get older I'm learning to bite my tongue. I think Jost would be proud.
Praise For Crewel…
Praise for Crewel: "The halls of Coventry are dark and twisted places readers will want to visit." —The New York Times Book Review "Albin has created a unique world that is as fascinating as it is frightening. Absolutely thrilling!" —Josephine Angelini, bestselling author of Starcrossed "I love how time in Crewel is a physical, shimmering line that can be touched and woven into a pocket of safety in a lethal world. Original, artistic, layered, and nimble, Albin's novel is a compelling read."  —Caragh O'Brien, author of the Birthmarked trilogy ""Crewel is a book about romance, knowing who to trust, and destiny." —Seventeen.com "The next big YA thing-to-come." —The Atlantic Wire "An incredibly interesting mix." —Hypable.com "Unusual, brilliant." —MTV's The FabLife.com "If you liked The Hunger Games, try Crewel." —Redbook.com "The next big dystopian blockbuster." —Booklist "Captivating and intense, the right balance of mystery, romance, and drama." —Publishers Weekly "Aspects of Crewel bring comparisons to The Hunger Games." -- VOYA
or
Not Currently Available for Direct Purchase