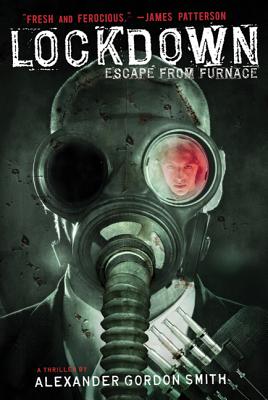 Lockdown: Escape from Furnace (Hardcover)
Escape from Furnace
Farrar, Straus and Giroux (Byr), 9780374324919, 288pp.
Publication Date: October 27, 2009
Winter 2009 Kids' List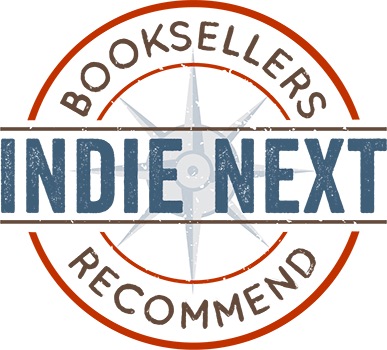 "I couldn't stop reading Alexander Gordon Smith's Lockdown. It was scary, with a side of twisted. This is one I will definitely read again and again."
— Allison Skaggs, Lowry's Books, Three Rivers, MI
View the List
Description
Furnace Penitentiary: the world's most secure prison for young offenders, buried a mile beneath the earth's surface. Convicted of a murder he didn't commit, sentenced to life without parole, "new fish" Alex Sawyer knows he has two choices: find a way out, or resign himself to a death behind bars, in the darkness at the bottom of the world. Except in Furnace, death is the least of his worries. Soon Alex discovers that the prison is a place of pure evil, where inhuman creatures in gas masks stalk the corridors at night, where giants in black suits drag screaming inmates into the shadows, where deformed beasts can be heard howling from the blood-drenched tunnels below. And behind everything is the mysterious, all-powerful warden, a man as cruel and dangerous as the devil himself, whose unthinkable acts have consequences that stretch far beyond the walls of the prison.
Together with a bunch of inmates some innocent kids who have been framed, others cold-blooded killers Alex plans an escape. But as he starts to uncover the truth about Furnace's deeper, darker purpose, Alex's actions grow ever more dangerous, and he must risk everything to expose this nightmare that's hidden from the eyes of the world.
About the Author
Alexander Gordon Smith is the author of the Escape from Furnace series. Born in 1979 in Norwich, England, he always wanted to be a writer. After experimenting in the service and retail trades for a few years, Smith decided to go to University. He studied English and American Literature at the University of East Anglia, and it was here that he first explored his love of publishing. Along with poet Luke Wright, he founded Egg Box Publishing, a groundbreaking magazine and press that promotes talented new authors. He also started writing literally hundreds of articles, short stories and books ranging from Scooby Doo comic strips to world atlases, Midsomer Murders to X-Files. The research for these projects led to countless book ideas germinating in his head. His first book, The Inventors, written with his nine-year-old brother Jamie, was published in the U.K. in 2007. He lives in England.
Praise For Lockdown: Escape from Furnace…
"Fresh and ferocious, Lockdown will hook boys with its gritty, unrelenting surprises."—James Patterson "Furnace is hotter than hell and twice as much  fun! Sign me up for a life sentence of Alexander Gordon Smith!"—Darren Shan, author of  the Demonata series "This nightmarish start to a new series is unrelentingly bleak, uniquely horrifying, and strangely compelling." —Realms of Fantasy magazine "A great next choice for fans of  The Maze Runner,  The Grassland Trilogy. . ., or Lord of the Flies. As for me, I'm looking forward to future books (Lockdown: Escape from Furnace is the first of a planned trilogy). Recommended for dystopia, thriller, and horror fans, or anyone looking for a fast-paced, spine-chilling ride." —Jennifer Robinson's Bookpage "Readers will be turning pages without pause, and the cliff-hanger ending will have them anticipating the next installment. Most appealing is Smith's flowing writing style, filled with kid-speak, colorful adjectives, and amusing analogies. Fans of James Patterson's 'Maximum Ride' and Darren Shan's 'The Demonata' series will find this satisfying fare."  —School Library Journal "One of those leave-you-on-the-edge-of-your-seat thrill rides that will grab the reader right from the start. Teens will appreciate Smith's vivid imagery. His writing is extremely fluid, and he makes the reader feel for the characters, especially the young protagonist, Alex. Readers will be cheering him on from start to finish. Look for the sequel, Solitary, forthcoming in 2010. Readers will be anxious to see where Alex's adventures take him next." —VOYA
"Not for the faint-hearted, this dramatic British import is both a page- and stomach-turner. . .  The pacing is superb, building on the tension as each horror is revealed while saving the ultimate monstrosity for the cliffhanger ending. . . . Readers will find themselves rooting for even the most violent of the inmates as they try to make their escape and defeat the Furnace." —The Bulletin of the Center for Children's Books
"Smith establishes a quick pace." —Booklist
"
Lockdown
is a beautifully written book that builds itself up on violence, suspense, and mystery."—
A YALSA YA Galley Teen Reader
 "This is a compelling book."—
Ellaina, age 14
 "The whole book was extremely compelling. The . . . plot was alluring and drew you in with its dark undertones."—
Hannah, age 17
 "Lockdown was a brilliant book that gives vivid imagery to the life of Alex within the Furance . . .it kept me captivated till the end"
— Ryan, age 16
 "Lockdown is a beautifully written book that builds itself up on violence, suspsence, and mystery."
— Gabe
Advertisement