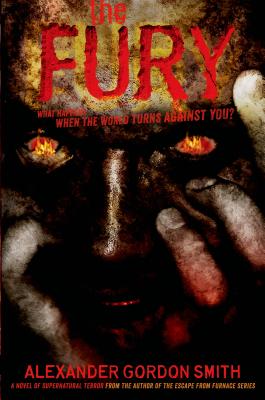 The Fury (Hardcover)
Farrar, Straus and Giroux (BYR), 9780374324957, 688pp.
Publication Date: July 23, 2013
Other Editions of This Title:
Paperback (9/9/2014)
Paperback (4/1/2012)
* Individual store prices may vary.
Description
From the creator of the Escape from Furnace series, a ferocious epic of supernatural terror, perfect for Stephen King fans
Imagine if one day, without warning, the entire human race turns against you, if every person you know, every person you meet becomes a bloodthirsty, mindless savage . . . That's the horrifying reality for Cal, Brick, and Daisy. Friends, family, even moms and dads, are out to get them. Their world has the Fury. It will not rest until they are dead.
In Alexander Gordon Smith's adrenaline-fueled saga, Cal and the others must uncover the truth about what is happening before it destroys them all. But survival comes at a cost. In their search for answers, what they discover will launch them into battle with an enemy of unimaginable power.
About the Author
Alexander Gordon Smith is the author of the Escape from Furnace series, including Lockdown and Solitary. Born in 1979 in Norwich, England, he always wanted to be a writer. After experimenting in the service and retail trades for a few years, Smith decided to go to University. He studied English and American Literature at the University of East Anglia, and it was here that he first explored his love of publishing. Along with poet Luke Wright, he founded Egg Box Publishing, a groundbreaking magazine and press that promotes talented new authors. He also started writing literally hundreds of articles, short stories and books ranging from Scooby Doo comic strips to world atlases, Midsomer Murders to X-Files. The endless research for these projects led to countless book ideas germinating in his head. His first book, The Inventors, written with his nine-year-old brother Jamie, was published in the U.K. in 2007. He lives in England.
Praise For The Fury…
"Smith is an expert at balancing tension and hope, keeping the audience on the edge of their seats." —Publishers Weekly
"Action-packed short chapters whip this book along at breakneck speed." —Booklist