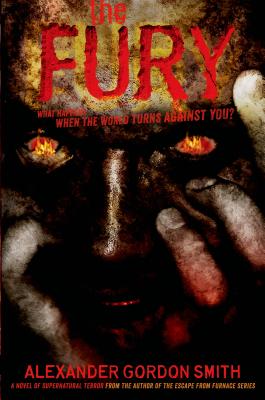 The Fury (Hardcover)
Farrar Straus Giroux, 9780374324957, 681pp.
Publication Date: July 23, 2013
Description
"From the creator of the Escape from Furnace series, a ferocious epic of supernatural terror, perfect for Stephen King fans"
Imagine if one day, without warning, the entire human race turns against you, if every person you know, every person you meet becomes a bloodthirsty, mindless savage . . . That's the horrifying reality for Cal, Brick, and Daisy. Friends, family, even moms and dads, are out to get them. Their world has the Fury. It will not rest until they are dead.
In Alexander Gordon Smith's adrenaline-fueled saga, Cal and the others must uncover the truth about what is happening before it destroys them all. But survival comes at a cost. In their search for answers, what they discover will launch them into battle with an enemy of unimaginable power.
About the Author
Alexander Gordon Smith lives in Norwich, England. "You don't see heroism, humanity and hope like you do in a horror story," Gordon believes. "Horror celebrates the kind of friendship that keeps you standing shoulder to shoulder with someone even when the world is falling apart around you."
Praise For The Fury…
"...Smith is an expert at balancing tension and hope, keeping the audience on the edge of their seats."-- Publishers Weekly 
"Action-packed short chapters whip this book along at breakneck speed." -- Booklist
Advertisement