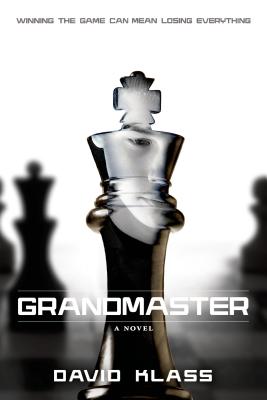 Grandmaster (Hardcover)
Farrar Straus Giroux, 9780374327712, 226pp.
Publication Date: February 25, 2014
Description
Freshman Daniel Pratzer gets a chance to prove himself when the chess team invites him and his father to a weekend-long parent-child tournament. Daniel, thinking that his father is a novice, can't understand why his teammates want so badly for them to participate. Then he finds out the truth: as a teen, his father was one of the most promising young players in America, but the pressures of the game pushed him too far, and he had to give up chess to save his own life and sanity. Now, thirty years later, Mr. Pratzer returns to the game to face down an old competitor and the same dark demons that lurk in the corners of a mind stretched by the demands of the game. Daniel was looking for acceptance but the secrets he uncovers about his father will force him to make some surprising moves himself, in "Grandmaster "by David Klass.
About the Author
David Klass, an acclaimed screenwriter and the author of many popular YA novels, was a competitive chess tournament player in the post-Bobby Fischer era. He gave up the game at nineteen and only returned to it decades later, when his two children began to play in school tournaments. He lives in New York City.
Praise For Grandmaster…
Praise for the work of David Klass
"Daniel learns something about the nature of competition and the values he and his father need to hold dearest in this emotionally taut story."--Publishers Weekly, STARRED REVIEW
"Truly intelligent storytelling for teens."—The Miami Herald

"Guys looking for nonstop action . . . will eat this up."—Kirkus Reviews

"Incredibly original, vitally important, and one hell of a ride."—David Baldacci 
"Fast-paced, inspired writing." - Booklist
Advertisement