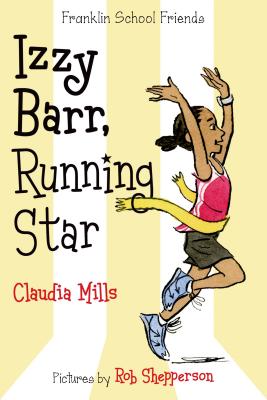 Izzy Barr, Running Star (Hardcover)
Farrar, Straus and Giroux (Byr), 9780374335786, 144pp.
Publication Date: April 28, 2015
Description
Izzy Barr is the star athlete of the third grade: she hits homeruns on her softball team and is one of the fastest runners in her class. But at home, her half-brother, Dustin, seems to be her father's favorite athlete why else would her dad go to all of his games and miss so many of hers? Izzy pretends that she doesn't care, but as she, her friends Annika Riz and Kelsey Green, and the rest of their class are gearing up for class field day, she can't help but hope her dad will be there to cheer her on in the big race against her rival, Skipper Tipton. Dad doesn't make it to field day, but when he realizes how important it is to Izzy, he and all of her friends and family are there to watch her participate in the citywide 10K run.
About the Author
Claudia Mills is the acclaimed author of many books for children, including Kelsey Green, Reading Queen and Annika Riz, Math Whiz, the first two books in the Franklin School Friends series. She also teaches philosophy at the University of Denver. She lives in Boulder, Colorado.Rob Shepperson has illustrated many books for children, including the previous books in the Franklin School Friends series and The Memory Bank, a collaboration with Carolyn Coman. He lives in Croton-on-Hudson, New York.
Advertisement