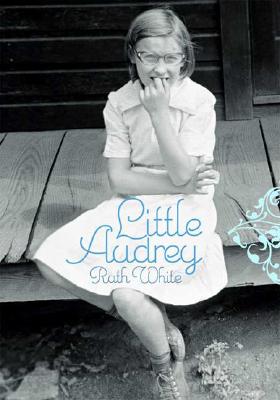 Little Audrey (Hardcover)
Farrar Straus Giroux, 9780374345808, 145pp.
Publication Date: September 2, 2008
* Individual store prices may vary.
Description
""What else would you wish for?" Daddy says. "If you could have anything in the world, what would you wish for?" "
"I shrug. "Oh, I don't know. Maybe . . ." "
""Maybe what?" "
""For us to live better than we do." "
"He does not say anything. "
""
""
" "
""
""
In 1948, award-winning author Ruth White lived in Jewell Valley, a coal camp nestled between the hills of southwestern Virginia, with her mother, still mourning for a baby who died four years earlier; her father, who spent the weekends and most of his pay out drinking; and her three older sisters, Audrey, Yvonne, and Eleanor. Told in Audrey's voice, this is how the author imagines Audrey's experiences during a time of great trauma for the White family and what happened before they were able to live a better life.
This snapshot of life in a coal camp, complete with everyday heartaches and joys as well as stories, songs, and jokes is Ruth White's most personal work to date.
"Little Audrey" is a 2009 Bank Street - Best Children's Book of the Year.
About the Author
RUTH WHITE is the author of many acclaimed books for children, including the Newbery Honor Book "Belle Prater's Boy "and, most recently, "Way Down Deep," a "Booklist "Editors' Choice. She lives in Hummelstown, Pennsylvania.
Praise For Little Audrey…
"Audrey's voice is so vivid and believable that we see this world through her eyes, with her delicate mixture of innocence and experience . . . all the more poignant knowing that the real-life Audrey was the author's oldest sister, and this is her own family story—lovingly and unsentimentally rendered." —Newsday
"White offers a heartfelt story of what it's like to be poor, hungry, and sometimes happy. . . . Fierce in its honesty. . . . The first-person narrative allows readers to see clearly, through Audrey's damaged eyes, the real people who inhabit this world, a place where smiles come from a movie or a piece of candy, and how hunger or the fear of its taints everything. A tough, tender story." —Starred, Booklist

"Characters are carefully drawn and nuanced . . . . A little gem." —Starred, School Library Journal

"White's precise words bring every character fully to life. Though the real Audrey died in 1993, she shines in these pages—a beautiful, quiet heroine who takes on the burden of remembering." —Kirkus Reviews

"Gritty details and hill-country vernacular skillfully evoke a sad, hardscrabble life." —Publishers Weekly

"It's got an immediacy and impact that should appeal to readers just getting the hang of family sagas."—Bulletin of the Center for Children's Books
"The setting is perfectly portrayed and the characterizations ring true." —VOYA