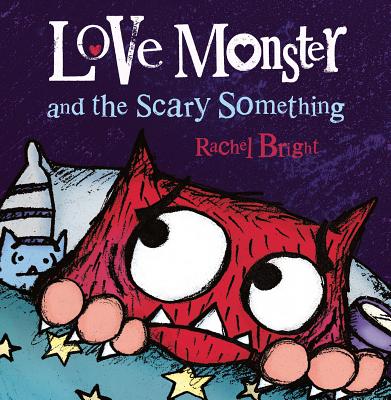 Love Monster and the Scary Something (Hardcover)
Farrar, Straus and Giroux (BYR), 9780374346911, 32pp.
Publication Date: August 9, 2016
* Individual store prices may vary.
Description
It's way past bedtime o'clock in Cutesville . . . . but somebody can't sleep. The harder he tries to nod off, the more wide awake Love Monster is, and the later and darker and spookier it gets. When he hears a rustle rustle, then a creeeak, scuffle-shuffle BUMP, he's just sure there's a hungry, scary something on its way to get him. So Love Monster musters up his courage . . . . and discovers that the something scary isn't so scary after all. It's just his friend coming to pay Love Monster a visit. Turns out Love Monster's pal couldn't sleep, either.
About the Author
Rachel Bright is a wordsmith, printmaker, and thinker of happy thoughts. She is passionate about time-honored printmaking techniques, and is the author-illustrator of In A Minute Mama Bear, Love Monster, Love Monster and the Perfect Present, Love Monster and the Last Chocolate, and Love Monster and the Scary Something, as well as many other celebrated books, which have been translated into thirty-eight languages. She works from her studio on a farm near the sea in England, where she lives with her partner; her daughters, River and Sky; and Elvis, the nicest dog in the world.
lovemonsterbooks.com
Praise For Love Monster and the Scary Something…
"Bright's text and her illustrations perfectly capture the terrifying, compounding fear of being alone at night, hearing an unfamiliar noise, and jumping to wild conclusions. The mostly full-page spreads play up Love Monster's fears and feelings, and Bright uses light and darkness to good effect.Yet another outing that will have readers empathizing with and maybe emulating Love Monster." —Kirkus
"Many children will empathize with Love Monster's plight as he tries to fall asleep and the sounds around him translate into something monstrous. Bright's unique illustrations, created with a technique called solar etching, emphasize the shadows when appropriate, spilling font across the page in a rippling movement that begs to be read aloud... An endearing first purchase for most collections and a welcome addition to storytimes."—SLJ