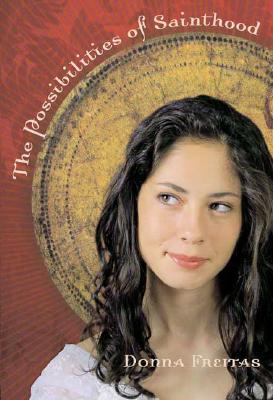 The Possibilities of Sainthood (Hardcover)
Farrar, Straus and Giroux (BYR), 9780374360870, 280pp.
Publication Date: August 5, 2008
* Individual store prices may vary.
Fall 2008 Kids' List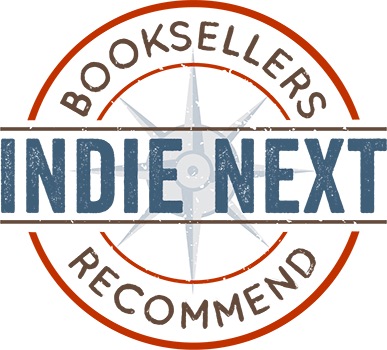 "Antonia Lucia Labella, who lives with her family over their deli in Providence, Rhode Island, regularly writes to the Pope with petitions for new saints: the Patron Saint of the Kiss, the Patron Saint of Figs, and more. In each letter, she volunteers herself to become the first living saint in Catholic history. Clever and highly entertaining."
— Cathy Berner, Blue Willow Bookshop, Houston, TX
View the List
Description
Antonia Lucia Labella has two secrets: at fifteen, she's still waiting for her first kiss, and she wants to be a saint. An official one. Seem strange? Well, to Antonia, saints are royalty, and she wants her chance at being a princess. All her life she's kept company with these kings and queens of small favors, knowing exactly whom to pray to on every occasion. Unfortunately, the two events Antonia's prayed for seem equally unlikely to happen. It's not for lack of trying. For how long has she been hoping to gain the attention of the love of her life – the tall, dark, and so good-looking Andy Rotellini? Too long to mention. And every month for the last eight years, Antonia has sent a petition to the Vatican proposing a new patron saint and bravely offering herself for the post. So what if she's not dead?



But as Antonia learns, in matters of the heart and sainthood, things are about as straightforward as wound-up linguini, and sometimes you need to recognize the signs.
About the Author
DONNA FREITAS has been a professor at Boston University and at Hofstra in New York. She is currently splitting her time between Barcelona and New York and writing full time.
Praise For The Possibilities of Sainthood…
"Catholic schoolgirl Antonia Labella aims for canonization in this satisfying comedy." —People magazine


"Hilarious and sweet."
—
Miami Herald


"Behold: A rare bloom of a book, a genuflection toward the reality that today's young can still be, more likely than not, good at heart. THE POSSIBILITIES OF SAINTHOOD while never gloomy or dogmatic, is a literary work of mercy. Let us rejoice and be glad."
—Gregory Maguire, author of Wicked and A Lion Among Men
"With a satisfying ending, this novel about the realistic struggles of a chaste teen is a great addition to all collections." —Starred, School Library Journal
"Fresh and funny, this debut novel introduces a 15-year-old Catholic schoolgirl who experiences typical adolescent angst but has her own way of dealing with it: Antonia regularly petitions the saints. . . . Her e-mails to the Vatican (inhabited here by a pope open to the notion of women priests, gay marriage, etc.) add flair to a coming-of-age novel already vivid for its warm portrayal of urban Italian-American family life." —Starred, Publishers Weekly

"Like good homemade pasta, this satisfying novel balances lightness with substance and leaves teens wanting another serving." —Starred, Kirkus Reviews

"First-time novelist Freitas hops into the romance genre and brightens and heightens it by providing characters who are anything but run-of-the-mill." —Starred, Booklist

"Donna Freitas has created a warmhearted story filled with humor, reflections and life. Antonia is amazing: very goal-orientated, determined, guided by her heart, a character who almost becomes a real friend. Freitas has a writing style that invites a reader to step into the story, to become part of it, and really feel the emotions and actions of her characters . . . . a charming a witty book."
—Teenreads.com

"Clever and highly entertaining." —Cathy Berner, Blue Willow Bookshop, Houston, TX

"Utterly fresh and funny, THE POSSIBILITIES OF SAINTHOOD has heart. The voice of Antonia Lucia Labella is authentic and endearing. A contagious energy pulsates throughout, pulling us into a wholly believable world of burying fig trees, navigating girlhood, petitioning the Pope, and above all else—possibilities." —Tanya Lee Stone, author of A Bad Boy Can Be Good for a Girl

"THE POSSIBILITIES OF SAINTHOOD is like the kiss Antonia longs for: passionate, funny, truthful, and most of all, a pleasure." —Emily Franklin, author of At Face Value and The Other Half of Me

"Donna Freitas' lighthearted look at one adolescent's journey through school, boys, and her religion is a slice of slightly irreligious, yet redemptive Catholic culture."—ALAN Online Picks

"It's one of those stories which displays real life."—A YALSA YA Galley Teen Reader

"It's funny and true to life."—A YALSA YA Galley Teen Reader

"This book is super cool! It made me laugh, a lot."—A YALSA YA Galley Teen Reader
or
Not Currently Available for Direct Purchase