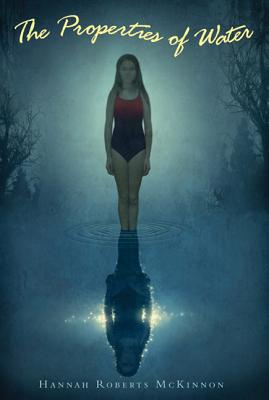 The Properties of Water (Hardcover)
Farrar Straus Giroux, 9780374361457, 166pp.
Publication Date: October 26, 2010
Description
When Lace's older sister, Marni, falls victim to a summer swimming accident, it paralyzes Lace in time. For Lace, there is only a before--can there be an after? But as the summer surges on, she learns that she must return to the water, the very thing that tore her family apart. This beautifully crafted novel explores the boundaries of family and friendship, the greatest griefs that knock us down, and the smallest kindnesses that guide us to safe harbors.
About the Author
HANNAH ROBERTS MCKINNON lives in Sherman, Connecticut, with her husband and two daughters. She is the author of Franny Parker, which in a stared review School Library Journal called "poignant, emotional, and beautifully written."
Praise For The Properties of Water…
"…McKinnon (Franny Parker) has created a cast of believably imperfect characters, and Lace's emotions ring true, especially when she finally travels to Portland to see Marni." —Publishers Weekly
"…Lacey is a consistently sympathetic character throughout. Readers will doubtless take to her like ducks to water."—Booklist
"It's a heartfelt tale about individual identity, sisterly closeness, and working through fear that even the siblingless will find touching."—BCCB
"Vibrant, descriptive prose and characters that are strong, original, and often comic save an emotional topic from becoming mawkish. Lace's grief feels real, and the account of her family's strength inspires. The story overall is surprisingly uplifting, and worth recommending to anyone interested in family dynamics and complex emotions." —School Library Journal
Advertisement