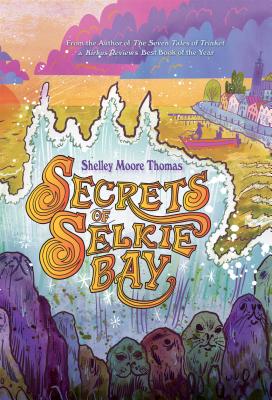 Secrets of Selkie Bay (Hardcover)
Farrar, Straus and Giroux (Byr), 9780374367497, 208pp.
Publication Date: July 7, 2015
Description
In their present-day tourist trap of an Irish seaside town, famed for its supposed involvement with selkies in the past, three sisters are faced with the sudden disappearance of their mother. Crushed by the loss, their father is struggling to carry on. To make matters worse, there are rumors afloat in the village that their mother herself is a selkie who has now shed her human form and gone back to sea. As Cordie Sullivan, the oldest daughter, tries to learn more about her mother's vanishing, she must find the strength to help her family move ahead, even as she discovers an increasing number of clues that point to a hidden island off the coast a mythical kingdom of the selkies.
About the Author
Shelley Moore Thomas is the author of the Good Knight series of picture books and easy readers, including the bedtime favorite Good Night, Good Knight. In addition to writing books, she works as an elementary teacher and as a professional storyteller. Secrets of Selkie Bay is her second middle grade novel. Ms. Thomas lives in Oceanside, California.
Advertisement