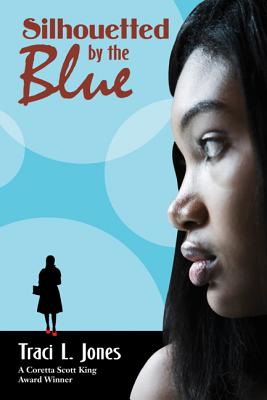 Silhouetted by the Blue (Hardcover)
Farrar Straus Giroux, 9780374369149, 200pp.
Publication Date: July 19, 2011
Description
Seventh-grader Serena Shaw is trying to keep up at school while rehearsing for the lead role in the spring musical and dealing with a father so "blue" he is nearly catatonic. With the aid of a not-so-secret admirer as well as a growing sense of self-confidence, she faces the challenges of caring for herself and her ball-of-charm younger brother, all while attempting to lead the life of a normal pre-teen. Readers will be drawn into this convincing portrait of a vivacious young person who is on a path to discovering that taking on responsibility sometimes means finding the best way to ask for help.
About the Author
TRACI L. JONES grew up in Denver, Colorado, in the very same house in which she now lives with her husband and four children.
Praise For Silhouetted by the Blue…
"Jones has done a magnificent job of describing someone who is clinically depressed." --School Library Journal "Jones creates a convincing character in Serena…Readers will be immediately sympathetic to Serena's plight and draw a sigh of relief when she finally gets the help she needs." --BCCB "Serena's courage, perseverance, and hesitant relationships with friends, with Henry, and with new boyfriend Elijah make her a compelling character." -- Horn Book Magazine "The portrayal of Serena is strong, showing both her maturity in handling her family problems and her normal seventh-grade insecurities…A compassionate portrait of an African-American family coping with grief and mental illness." --Kirkus Reviews "...a moving portrait of a girl forced by her mother's death and her father's incapacitating depression to accept adult household and child-raising responsibilities." --Publishers Weekly
Praise for Traci L. Jones:
Standing Against the Wind
Winner of the Coretta Scott King/John Steptoe New Talent Award
"The gripping story of a contemporary kid who wants to make her dreams come true."—Booklist
"Patrice is a true hero, a child who has the inner strength to overcome roadblocks to success. Moving and thought-provoking."—Kirkus Reviews
"Stories of hope, loyalty, and success such as this one are valuable."—School Library Journal
"Patrice and Monty emerge as likable kids; readers can plug into their story at multiple levels."—The Bulletin of the Center for Children's Books
"This excellent first novel is quite memorable, and readers will be drawn into Patrice's quiet but determined quest for a more promising future. A highly recommended purchase for libraries serving middle and high school students."—Voice of Youth Advocates
Finding My Place
"In the fall of 1975, Tiphanie Baker leaves her comfortable neighborhood and moves to a nearly all-white school in Denver's suburbs, where she 'never felt so Black--and so friendless--in my entire life' . . . A straightforward, well-told story with characters that ring true."  —Publishers Weekly
"The book portrays the mood and perceptions of the time. People of differing ethnicities and races are still becoming accustomed to living, working, and going to school together, as demonstrated by the awkwardness and uncertainty with which Tiphanie and her fellow students regard each other . . .  Interesting and enjoyable."    —School Library Journal
Advertisement