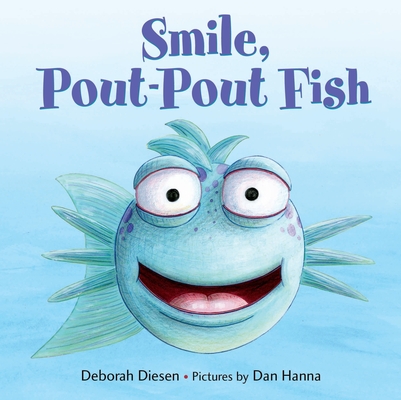 Smile, Pout-Pout Fish (Board Books)
Farrar Straus Giroux, 9780374370848, 12pp.
Publication Date: January 7, 2014
Description
A short and sweet mini-adventure especially created to introduce the youngest guppies to the popular Pout-Pout Fish
No need to be worried No need to be sad Toddlers will love swimming along with the Pout-Pout Fish as he turns little frowns into big smiles.
With just one line of text per page, this simple, twelve-page board book will send Debbie Diesen and Dan Hanna's much loved Pout-Pout Fish flippering and swishing into the hearts and minds of very young children.
About the Author
Deborah Diesen currently works for a small nonprofit organization and has also worked as a reference librarian and a bookseller. She lives in Grand Ledge, Michigan. Dan Hanna has over ten years' experience in the animation industry, and his work has appeared on BBC America and the Cartoon Network. He lives in Oxnard, California.
Praise For Smile, Pout-Pout Fish…
"This simplified version of Deisen and Hanna's The Pout-Pout Fish (2008) is appropriate for babies and toddlers . . . Simple and sweet, this tale offers the lesson that sometimes, all that's needed for a turnaround in mood is some cheer and encouragement to change our perspective. The clean, uncluttered illustrations are kept simple, except for the pout-pout fish's features, which are delightfully expressive. Little ones will easily recognize and likely try to copy the sad, scared and angry looks that cross the fish's face. An upbeat early book on feelings with a simple storyline that little ones will respond to." - Kirkus Reviews 
Advertisement