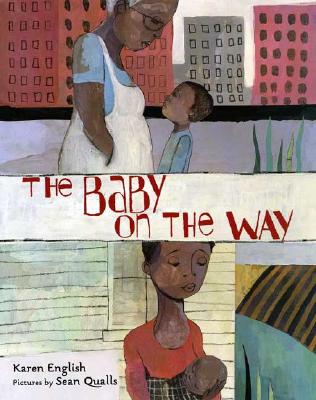 The Baby on the Way (Hardcover)
Farrar, Straus and Giroux (BYR), 9780374373610, 32pp.
Publication Date: October 1, 2005
* Individual store prices may vary.
Description
By the Coretta Scott King Honor author
In an urban rooftop garden, a young African American boy named Jamal initiates an intriguing conversation with his grandmother when he asks her if she was ever a baby. Turns out Grandma was even once ?the baby on the way,? and she proceeds to tell the story of her birth, the tenth child in a poor farming family. As she discusses the events and traditions that accompanied her welcome to the world, from the fetching of the midwife to a folkways ritual of drinking water from a thimble, vivid, expressionistic paintings from a talented new illustrator evoke the past.
A gentle and satisfying book that will inspire young readers to gather other stories about being the baby on the way.
Praise For The Baby on the Way…
"Grandma offers to tell [Jamal] about when he was the baby on the way - and what young listeners won't want to hear their own versions of that story?" -- Kirkus Reviews "Delightful.? ?Chicago Tribune "The intimate artwork, in earth colors with pencil-thin line details, shows the loving bond between family members stretching back in time and into the future." -- Booklist "This is a gentle, sentimental book that addresses an age-old question and the curiosity that children have about their grandparents." -- School Library Journal "A solemn spiritual, whose resolution lies less in the possibility of joy than in the quieter peace of enduring." --The New York Times Book Review "The storytelling has all the character and tenderness of a real grandmother's style." -- The Bulletin of the Center for Children's Books
or
Not Currently Available for Direct Purchase