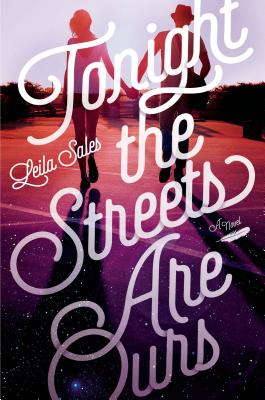 Tonight the Streets Are Ours (Hardcover)
A Novel
Farrar, Straus and Giroux (BYR), 9780374376659, 352pp.
Publication Date: September 15, 2015
Other Editions of This Title:
Paperback (4/3/2018)
* Individual store prices may vary.
Description
Recklessly loyal. That's how seventeen-year-old Arden Huntley has always thought of herself. Taking care of her loved ones is what gives Arden purpose in her life and makes her feel like she matters. But lately she's grown resentful of everyone--including her needy best friend and her absent mom--taking her loyalty for granted.
Then Arden stumbles upon a website called Tonight the Streets Are Ours, the musings of a young New York City writer named Peter, who gives voice to feelings that Arden has never known how to express. He seems to get her in a way that no one else does, and he hasn't even met her.
Until Arden sets out on a road trip to find him.
During one crazy night out in New York City filled with parties, dancing, and music--the type of night when anything can happen, and nearly everything does--Arden discovers that Peter isn't exactly who she thought he was. And maybe she isn't exactly who she thought she was, either.
About the Author
Leila Sales is the author of the novels Mostly Good Girls and Past Perfect. She grew up outside of Boston, Massachusetts, and graduated with a degree in psychology from the University of Chicago. Much like the characters in This Song Will Save Your Life, Leila regularly stays up too late and listens to music too loud. When she's not writing, she spends her time thinking about sleeping, kittens, chocolate, and the meaning of life. But mostly chocolate. Leila lives and writes in Brooklyn, New York, and works in children's book publishing.
Praise For Tonight the Streets Are Ours: A Novel…
"The prose is crisp and full of subtle, comic detail, and the girls' climactic trip to New York provides an epic resolution. Arden's tale is insightful throughout." —Kirkus Reviews
"Peter's blog entries are intermixed with Arden's story, making it easy to understand why she is drawn to him; from there, Sales (This Song Will Save Your Life) takes her story on surprising turns as Arden learns what it really means to love someone" —Publishers Weekly
"This book will resonate with any reader who has experienced disappointments in romantic love or with any loved ones." —VOYA
"This romantic adventure will grab fans of Rachel Cohen and David Levithan's Nick and Norah's Infinite Playlist (2006) and of Sarah Dessen, particularly with Arden's desire to flirt with danger." —Booklist
"The author taps into the anxiety, insecurity, and hurt that people experience when they think that they are giving more love than they receive. Teens who enjoy books about the balance of friendship with individual identity formation will find much to think about in this novel." —School Library Journal
"Alternating poignancy and humor, and with obvious compassion for her characters, Sales gently imparts subtle wisdom about truth in storytelling, asserting independence, and above all, what it means to love someone (and not just romantically)." —Horn Book
or
Not Currently Available for Direct Purchase