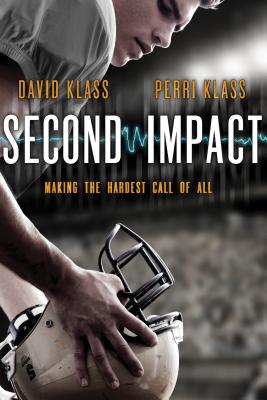 Second Impact (Hardcover)
Farrar Straus Giroux, 9780374379964, 279pp.
Publication Date: August 6, 2013
Description
Kendall is football town, and Jerry Downing is the high school's star quarterback, working to redeem himself after he nearly killed a girl in a drunk driving accident last year. Carla Jenson, lead reporter for the school newspaper's sports section, has recruited Jerry to co-author a blog chronicling the season from each of their perspectives. When Jerry's best friend on the team takes a hit too hard and gets hurt, Carla wonders publicly if injury in the game comes at too high a cost in a player's life but not everyone in Kendall wants to hear it...
David Klass and Perri Klass's "Second Impact" is an action-packed story will resonate with readers who have been following recent news stories are football injuries.
About the Author
David Klass is a screenwriter and the author of many young adult novels, including most recently Stuck on Earth, which Publishers Weekly called "a thoughtful, often wrenching book [that] offers plenty to think about." He lives in New York City.Perri Klass is a pediatrician and contributor to the New York Times as well as an author of several books for adults. She is also professor of journalism and pediatrics at New York University. Second Impact is her first book for teens. She lives in New York City.
Praise For Second Impact…
"What is exceptional is the penetrating look at high-school football culture he provides via the
school newspaper's sports blog. . . Klass and Klass still deliver a highly engaging, timely, and thoughtprovoking read." --
Booklist
"The authors, an acclaimed writer for teens and a doctor well-known for her medical journalism, do a remarkable job incorporating both riveting sports action and sobering medical facts in the narrative. . . will resonate with aspiring journalists and teen sports fans alike." -- Kirkus Reviews
"... fans of sports novels and contemporary issues will find the story riveting."--Publishers Weekly
 "Written by a YA veteran with his sister, a pediatrician and medical writer, the book is highly topical and rich with current research." -- School Library Journal
Advertisement