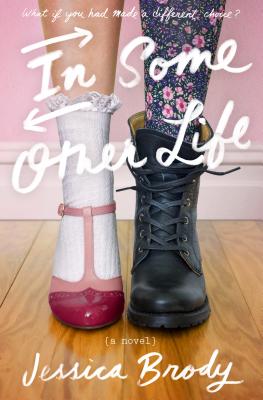 In Some Other Life (Hardcover)
A Novel
Farrar, Straus and Giroux (BYR), 9780374380762, 464pp.
Publication Date: August 8, 2017
Other Editions of This Title:
Paperback (8/28/2018)
* Individual store prices may vary.
Description
A fresh and funny novel about how one different choice could change everything.
Three years ago, Kennedy Rhodes secretly made the most important decision of her life. She declined her acceptance to the prestigious Windsor Academy to attend the local public school with her longtime crush, who had finally asked her out. It seems it was the right choice—she and Austin are still together, and Kennedy is now the editor in chief of the school's award-winning newspaper. But then Kennedy's world is shattered one evening when she walks in on Austin kissing her best friend, and she wonders if maybe her life would have been better if she'd made the other choice. As fate would have it, she's about to find out . . .
The very next day, Kennedy falls and hits her head and mysteriously awakes as a student at the Windsor Academy. And not just any student: Kennedy is at the top of her class, she's popular, she has the coolest best friend around, and she's practically a shoo-in for Columbia University. But as she navigates her new world, she starts to wonder whether this alternate version of herself really is as happy as everyone seems to believe. Is it possible this Kennedy is harboring secrets and regrets of her own? A fresh and funny story about how one different choice could change everything, Jessica Brody's In Some Other Life will keep readers guessing, and find them cheering for Kennedy until the final page.
About the Author
Jessica Brody knew from a young age that she wanted to be a writer. She started "self-publishing" her own books when she was seven years old, binding the pages together with cardboard, wallpaper samples and electrical tape. Brody graduated from Smith College in 2001 with a double major in Economics and French and a minor in Japanese. She went to work for MGM Studios as a Manager of Acquisitions and Business Development, and then, in 2005, she quit her job to follow her dream of becoming a published author. Brody is the author of two novels for adults--The Fidelity Files and Love Under Cover--and the young adult novels The Karma Club and My Life Undecided. Jessica's books are published in over ten foreign countries including the U.K., France, Germany, Czech Republic, Russia, Brazil, China, Portugal, and Taiwan. She now works full time as a writer and producer, and currently splits her time between Los Angeles and Colorado.
Praise For In Some Other Life: A Novel…
". . .The temptation to second-guess decisions is an instantly recognizable one, and Brody's execution of Kennedy's process is a thoughtful one. Readers will find themselves wondering "What if?" right along with Kennedy." —Kirkus Reviews
"Brody crafts a lighthearted story very much in the vein of her A Week of Mondays (2016), examining the impact our choices can have on our lives, and shows that even the things that we most desire can come with unknown sacrifices . . . Brody's novel captures the essence of high school through her well-developed characters. A whimsical exploration of the theory of the multiverse." —Booklist
"Brody examines 'grass is greener' attitudes and the rippling ramifications of one's choices. Through Kennedy's eyes, readers see how the pressure to stay on top takes a toll on Kennedy and her family, despite her glamorous surroundings in this parallel universe. With realistically flawed characters, plenty of humor, and much to say about the perils of wish fulfillment, Brody's novel will appeal to anyone longing for a second chance at success." —Publishers Weekly
"Kennedy's friends in both realities are clearly characterized, and her family members, especially her physics-loving 11-year-old brother, steal the show. For those students who wonder what their choices might have cost them, this book suggests that the path not traveled might well have been untrod for a reason . . . A fun and light YA novel that will find a home in most collections serving teens." —School Library Journal
"Brody writes with peppy style . . . the 'what if' concept is perennially appealing, and readers may enjoy considering how Kennedy could have pulled off the best of both worlds." —Bulletin of the Center for Children's Books
"This amusing and accessible novel explores the unexpected consequences resulting from taking a different path in life . . . [Will] resonate with teens who are in the midst of making some critical choices about school and relationships." —VOYA