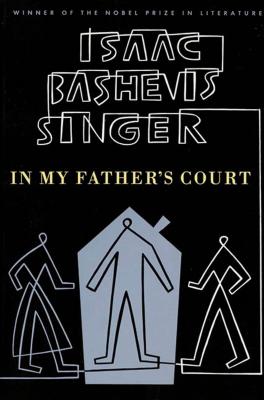 In My Father's Court (Paperback)
Farrar, Straus and Giroux, 9780374505929, 320pp.
Publication Date: October 1, 1991
Other Editions of This Title:
Mass Market Paperback (5/1/1980)
* Individual store prices may vary.
Description
Like Isaac Bashevis Singer's fiction, this poignant memoir of his childhood in the household and rabbinical court of his father is full of spirits and demons, washerwomen and rabbis, beggars and rich men. This rememberance of Singer's pious father, his rational yet adoring mother, and the never-ending parade of humanity that marched through their home is a portrait of a magnificent writer's childhood self and of the world, now gone, that formed him.
About the Author
Isaac Bashevis Singer (1904-91) was the author of many novels, stories, and children's books. His books include The Slave and Gimpel the Fool and Other Stories. He received the Nobel Prize in Literature in 1978.
Praise For In My Father's Court…
"The sort of book . . . only a writer at the height of his powers, firmly in command of his created world, his mind charged with vivid memories, can somehow shake effortlessly out of his sleeve . . . [The writing is] often close to the Biblical directness of feeling that Tolstoy prescribed for the 'universal art of the future.'" —Raymond Rosenthal, The New Leader
"A world that no longer exists reaches us thorugh one of the greatest literary artists of our time." —Albert H. Friedlander, Saturday Review