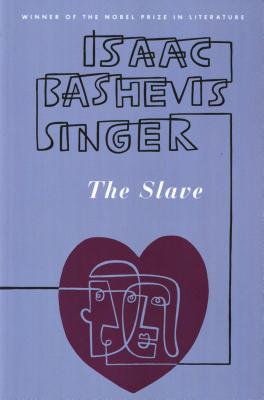 The Slave
Paperback

* Individual store prices may vary.
Description
Four years after the Chmielnicki massacres of the seventeenth century, Jacob, a slave and cowherd in a Polish village high in the mountains, falls in love with Wanda, his master's daughter. Even after he is ransomed, he finds he can't live without her, and the two escape together to a distant Jewish community. Racked by his consciousness of sin in taking a Gentile wife and by the difficulties of concealing her identity, Jacob nonetheless stands firm as the violence of the era threatens to destroy the ill-fated couple.
Praise For The Slave…
"The Slave is a burningly radiant, intensely beautiful book. Singer is answering his age like a prophet." —Ted Hughes, The New York Review of Books

"A peerless storyteller, Singer restores teh sheer enchantment with story, with outcome, with what-happens-next that has been denied most readers since their adolescence. There is about him a bardic quality that gives The Slave the strength and authority of a timeless folktale." —David Boroff, Saturday Review
Farrar, Straus and Giroux, 9780374506803, 320pp.
Publication Date: October 1, 1988
About the Author
Isaac Bashevis Singer (1904-91) was the author of many novels, stories, and children's books. His books include The Slave and Gimpel the Fool and Other Stories. He received the Nobel Prize in Literature in 1978.