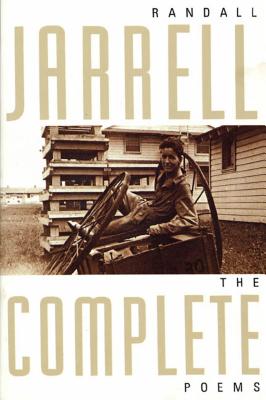 The Complete Poems (Paperback)
Farrar, Straus and Giroux, 9780374513054, 528pp.
Publication Date: April 1, 1981
Other Editions of This Title:
Hardcover (4/1/1981)
* Individual store prices may vary.
Description
Poet, novelist, critic, and teacher, Randall Jarrell was a diverse literary talent with a distinctive voice, by turns imaginative, realistic, sensitive, and ironic. His poetry, whether dealing with art, war, memories of childhood, or the loneliness of everyday life, is powerful and moving. A poet of colloquial language, ample generosity, and intimacy, Jarrell wrote beautifully "of the American landscape," as James Atlas noted in American Poetry Review, "[with] a broad humanism that enabled him to give voice to those had been given none of their own."
The Complete Poems is the definitive volume of Randall Jarrell's verse, including Selected Poems (1955), with notes by the author; The Woman at the Washington Zoo (1960), which won the National Book Award for Poetry; and The Lost World (1965), "his last and best book," according to Robert Lowell. This volume also brings together several of Jarrell's uncollected or posthumously published poems as well as his Rilke translations.
About the Author
Randall Jarrell, born in 1914 in Nashville, Tennessee, was a prolific and widely respected poet, critic, translator, and fiction writer. A friend and contemporary to Elizabeth Bishop and Robert Lowell, Jarrell received the National Book Award (amid other honors) for his verse. He also served as U.S. Poet Laureate. Jarrell died in Chapel Hill, North Carolina, in 1965.
Praise For The Complete Poems…
"I believe that Randall Jarrell will have something to say to people for a very long time to come, especially as the world tries increasingly to survive by inhumanity. . . . His poems give you the feel of a time, our time, as no other poet of [the twentieth] century does." —James Dickey
"What Jarrell's inner life really was in all its wonder, variety, and subtlety is best told in his poetry. . . . Always behind the sharpened edge of his lines, there is the merciful vision, his vision . . . an illumination of life, too sad and radiant for us to stay with long--or forget." —Robert Lowell
"Jarrell is the one poet of my generation who made an art of American speech as it is, who advanced beyond Frost in using not only a contemporary idiom but the actual rhythms of our speech. No other poet of our time has embalmed the common dialogue of Americans with such mastery." —Karl Shapiro