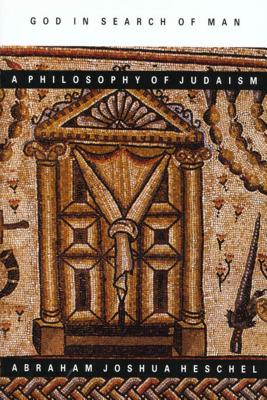 God in Search of Man (Paperback)
A Philosophy of Judaism
Farrar, Straus and Giroux, 9780374513313, 464pp.
Publication Date: June 1, 1976
* Individual store prices may vary.
Description
Abraham Joshua Heschel was one of the most revered religious leaders of the 20th century, and God in Search of Man and its companion volume, Man Is Not Alone, two of his most important books, are classics of modern Jewish theology. God in Search of Man combines scholarship with lucidity, reverence, and compassion as Dr. Heschel discusses not man's search for God but God's for man--the notion of a Chosen People, an idea which, he writes, "signifies not a quality inherent in the people but a relationship between the people and God." It is an extraordinary description of the nature of Biblical thought, and how that thought becomes faith.
About the Author
Abraham Joshua Heschel was internationally known as a scholar, author, activist, and theologian. He was Professor of Ethics and Mysticism at the Jewish Theological Seminary of America.
Praise For God in Search of Man: A Philosophy of Judaism…
"One of the most compelling books about being human that has been written in this century." —The Boston Globe
"Prose that sings and soars in the warm, intuitive tradition of the great 18th-century Hasidic leaders from whom [Heschel] is descended . . . God in Search of Man is subtitled 'A Philosophy of Judaism,' but it speaks to all those for whom the Bible is a holy book." —Time