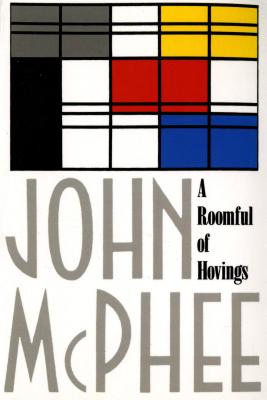 A Roomful of Hovings and Other Profiles (Paperback)
Farrar, Straus and Giroux, 9780374515010, 256pp.
Publication Date: May 1, 1979
Other Editions of This Title:
Hardcover (1/17/1969)
* Individual store prices may vary.
Description
In this unique book, John McPhee takes us into the world of several fascinating people. His inimitable style reveals the intricate details of his characters' lives.
1. Thomas P. F. Hoving
2. Euell Gibbons
3. M.I.T. Fellows in Africa
4. Robert Twynam, of Wimbledon
5. Temple Fielding
About the Author
John McPhee was born in Princeton, New Jersey, and was educated at Princeton University and Cambridge University. His writing career began at Time magazine and led to his long association with The New Yorker, where he has been a staff writer since 1965. Also in 1965, he published his first book, A Sense of Where You Are, with Farrar, Straus and Giroux, and in the years since, he has written over 30 books, including Oranges (1967), Coming into the Country (1977), The Control of Nature (1989), The Founding Fish (2002), Uncommon Carriers (2007), and Silk Parachute (2011). Encounters with the Archdruid (1972) and The Curve of Binding Energy (1974) were nominated for National Book Awards in the category of science. McPhee received the Award in Literature from the Academy of Arts and Letters in 1977. In 1999, he was awarded the Pulitzer Prize for Annals of the Former World. He lives in Princeton, New Jersey.
Praise For A Roomful of Hovings and Other Profiles…
"McPhee writes as well as anyone in America. His prose is simple and lyrical, his images are sharply focused. And here are five profiles that prove it. His subjects: Thomas P. F. Hoving, art historian, sometime political influence, former floorwalker; the late Euell Gibbons, famous forager of edible wild plants and author of Stalking the Wild Asparagus; Carroll Brewster of the intrepid team of M.I.T. Fellows, in the Sudan; Robert Twynam, tender of the lawn at Wimbledon; and Temple Fielding, mercurial and influential author of the popular travel guides to Europe." —Clarence Peterson, Chicago Tribune