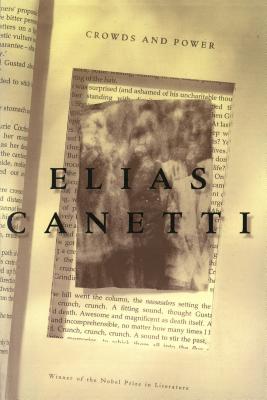 Crowds and Power (Paperback)
Farrar, Straus and Giroux, 9780374518202, 496pp.
Publication Date: April 1, 1984
* Individual store prices may vary.
Description
Crowds and Power is a revolutionary work in which Elias Canetti finds a new way of looking at human history and psychology. Breathtaking in its range and erudition, it explores Shiite festivals and the English Civil war, the finger exercises of monkeys and the effects of inflation in Weimar Germany. In this study of the interplay of crowds, Canetti offers one of the most profound and startling portraits of the human condition.
About the Author
Elias Canetti (1905-94) was awarded the Nobel Prize in Literature in 1981. His writings include a monumental work of social theory, Crowds and Power, and three volumes of memoirs, The Tongue Set Free, The Torch in My Ear, and The Play of the Eyes.
Praise For Crowds and Power…
"Canetti dissolves politics into pathology, treating society as a mental activity--a barbaric one, of course--that must be decoded." —Susan Sontag